The Atlantic hurricane season will begin June 1, according to the National Hurricane Center. We know from recent storms what overpowering Hurricane-force winds can do. Moreover — as the recent fertilizer plant explosion in West, Texas; the bombings in Boston; and the tornadoes that ripped through the Plains, Midwest and South remind us — the loss of life and property is not contained by a season or by a single cause of death and devastation.
There is a time for physical and emotional healing. There is a time for mourning, in the worst cases. And often overlapping those vicissitudes is the time to pick up the pieces that suffered the brunt of the winds — the home, the car, the office and other damaged property — and to move onward.
It is never easy to talk about the latter inevitability while contemplating the visceral toll. Nevertheless, hurricane season for many is an appropriate time to make preparations for potential looming disaster and to consider the right moves in the aftermath of it.
For instance, preparation is a fundamental purpose of National Hurricane Preparedness Week, which began May 26 and will run through June 1. Regional preparations, such as the free open-to-the-public annual Houston/Galveston National Weather Service Hurricane Workshop, to be held June 1 at Houston's George R. Brown Convention Center, shore up the cause.
The National Hurricane Center posted resources online at www.nhc.noaa.gov/prepare. Additionally, registration forms and other information on the family-friendly workshop have been posted at www.hurricaneworkshop.com.
We can't forget FEMA. The Federal Emergency Management Agency has maintained a wealth of information on its website, www.fema.gov, including a way to get hurricane preparedness tips via text. There are other online resources — localized, regionalized and otherwise.
Again, these are not the only sites.
But if, for example, the wind or a force of human nature takes a house or business down, one also must be prepared to navigate the insurance claims process. The process can go smoothly, but it also can lead to a brick wall because of "bad faith insurance" practices, whereby valid claims are denied, payments are unreasonably delayed and other consumer misfortune occurs because the claimant is not being treated fairly. These are industry-old tricks of the insurance trade.
Learn more about the nature of bad faith insurance and about how to protect one's rights. Visit www.reichandbinstock.com/insurance-claims.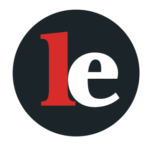 The Legal Examiner and our Affiliate Network strive to be the place you look to for news, context, and more, wherever your life intersects with the law.