"From one second to the next" is AT&T's latest video documentary in its fight to stop texting while driving.  It is about 35 minutes, tells the stories of 4 families forever changed as a result of a driver's decision to text while driving and is very powerful. It will be a tremendous asset in the fight to stop texting while driving. AT&T continues to be  a leader in this fight. From Utah to Wisconsin and Indiana to Vermont -crashes that were senseless and totally preventable. Stories told by family members as well as those who caused these terrible crashes. Xavier, a boy, who was paralyzed from the chest down and needs a ventilator to breathe and survive and who so loved being active and playing sports was literally ripped from the grasp of his sister as a texting teenager ran him down as he was walking across a street. Chandler was married and about to become a father when a text caused him to run into the rear of an Amish buggy in rural Indiana. After exiting his van he saw bodies on the road and in the ditch-children and their mother.  He reads the  letter that the father of the dead children sent to him. Debbie was a vibrant woman who enjoyed life and now suffers from a brain injury and is now dependent on others for most activities. She was walking her dog at night in front of her home when struck. After nearly seven years Reggie still is tormented by his senseless and selfish choice to text which killed two men. He now devotes his life to speaking about what he did in an attempt to save others from becoming like him.
Many of us drive distracted, including texting. Most of us feel that we can get away with it, that we are good drivers and , at least until now, have never killed anyone by our driving choices. This documentary should make us think about our driving choices and hopefully we will see that distracted driving is a choice—a selfish choice, that anyone can be a killer through their driving and  that we are all only a few seconds from losing someone we love or being someone who takes others away from their loved ones. While this documentary is focused on texting, we should remember that texting is just one of many driving choices that can change lives-the victims and the driver. Distracted driving tragedies affect so many-those killed or injured, their family, their circle of friends and  neighbors as well as the driver and the driver's family and friends. Watch the documentary and decide whether you or those you love need to reexamine their driving behaviors. Here is the video: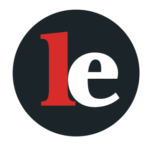 The Legal Examiner and our Affiliate Network strive to be the place you look to for news, context, and more, wherever your life intersects with the law.