Three of the world's largest automakers have filed suit against Takata Corporation, the Japanese parts manufacturer at the center of the largest recall in US history. On March 13, 2017, Nissan, BMW and Ford entered complaints in a Miami federal court, accusing Takata of withholding information about the company's defective airbags.
Ford, Nissan, BMW Say Takata Hid Test Results From Car Manufacturers
In their court filings, the companies Ford, for example, wrote: "vehicle manufacturers […] would not have purchased these airbag systems from Takata as they were had the true and accurate test data and information been communicated to Ford." Extensive reporting from the New York Times has revealed that early internal testing at Takata turned up troubling results, including evidence that the company's airbags could explode unexpectedly. This information, the automakers allege, was intentionally withheld from airbag purchasers in order to avoid substantial losses in revenue.
Automakers Weren't "Innocent Dupes," Plaintiffs Claim
Many car owners and injury victims, however, say these protests of innocence are a lie. In court filings submitted on February 27, 2017, plaintiffs in a Florida class action against Takata accused four major automakers, including Ford and Nissan, of serving as knowing accomplices to the airbag manufacturer's deception. The fresh allegations "come at a precarious time" for Takata, according to Business Day. The company appears prepared to file for bankruptcy, spinning off its unaffected business divisions into a new corporation.
There is no doubt that Takata misled federal regulators on multiple occasions, the Legal Herald reports. providing authorities at the National Highway Safety Traffic Administration with falsified safety test results. In fact, Takata pled guilty to criminal charges of wire fraud in January 2017 – a direct result of the company's duplicity. As Barbara L. McQuade, a federal prosecutor in Michigan, said at the time: "they falsified and manipulated data because they wanted to make profits on their airbags, knowing they were creating risk for the end-users." Takata has been fined $1 billion, but now, automakers themselves, once portrayed as innocent dupes, are being pulled into the thicket of litigation.
At Least 17 Deaths Attributed To Takata Airbag Explosions
Takata airbags have now been linked to at least 17 deaths, the Economic Times reports, along with hundreds of severe injuries. While regulators at first struggled to understand the problem, subsequent research has concluded that a propellant used in the airbag's inflator – ammonium nitrate – can degrade over time and lead to sudden explosions. The risks appear to be highest in humid and hot regions, where moisture infiltration can accelerate the chemical's deterioration. In line with this theory, deaths linked to Takata airbags have been reported in Texas and California, along with five fatal explosions in Malaysia.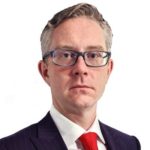 Mr. Banville is a personal injury attorney who has experience in handling auto accidents, work injuries, medical malpractice, dog bites, slip and falls, and representing survivors and victims of sexual abuse. Mr. Banville is affiliated with law firms in Pennsylvania, New York, New Jersey, Delaware, D.C., and Maryland. Justice Guardians