Can I Recover More than the Other Driver's Insurance Policy Limit?
My practice includes the representation of people injured in automobile collisions. Often the impact causes severe, traumatic and permanent harm, including crashes involving a drunk driver or distracted driver.
Sometimes, the motorist that caused the collision does not have enough insurance coverage to fairly compensate the people she's harmed. In those situations, the driver who's at fault has liability insurance, but not enough to care for our client.
Unfortunately, we are seeing this situation more and more often. Multiple conditions contribute to the problem.  These include the rising cost of medical care, health insurance plans becoming more aggressive in attempting to recover benefits paid on behalf of the injured person, and motorists simply trying to save a few dollars off their monthly insurance premium by reducing their liability coverage.
Fortunately, you can do something to protect yourself from the underinsured motorist. Many automobile insurers offer a type of protection called "underinsured motorist coverage".  This coverage refers to coverage intended to provide a recovery source for someone who has been injured by a negligent motorist whose own liability coverage is insufficient to fully compensate the injured person – the negligent driver is "underinsured".  Underinsured motorist coverage exists to supplement the liability coverage purchased by the drunk, distracted or otherwise negligent driver.  In this circumstance, the injured person makes a claim against their own insurance policy after he has exhausted the limit of the liability coverage available to the negligent driver.
However, to make an underinsured motorist claim, the injured person must have purchased underinsured motorist coverage before the date of their injury. The coverage cannot be retroactively applied.
This coverage is typically purchased from the insurer that provides your motor vehicle liability coverage. In many cases, underinsured motorist coverage is purchased along with "uninsured motorist coverage" or coverage that protects you in the event you're involved in a collision with a driver who doesn't have any liability coverage of any kind.
Talk with your insurance broker or agent and ask them to price coverage for you. Underinsured motorist coverage is extremely reasonable in many cases.  And, purchase as much coverage as possible – since the coverage may be reduced in some instances by money received by you from the liability insurer.
Finally, never hesitate to seek legal counsel should you believe you possess an underinsured motorist claim. Many policies require the injured person step on certain bases to put their claim in a position to be paid.  Experienced legal counsel will walk you through the steps necessary to successfully facilitate your underinsured motorist claim, including those items required to resolve the underlying claim against the negligent driver.
Matt Devoti is a partner with Casey & Devoti, a St. Louis-based personal injury law firm.  Matt handles a wide variety of personal injury cases with a special emphasis on victims of car crashes caused  by drunk or distracted drivers.  Matt is also an authorized speaker for EndDD.org and its 'End Distracted Driving Student Awareness Initiative'.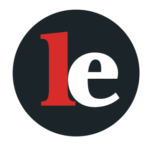 The Legal Examiner and our Affiliate Network strive to be the place you look to for news, context, and more, wherever your life intersects with the law.