Diagnosing health issues with newborns can be a difficult task. Worse yet, many problems require early, if not immediate, detection in order to avoid the risk of permanent damage. Fortunately, there is a tried and true technology that is steadily becoming the new standard in diagnosing and evaluating injuries in newborns. It's magnetic resonance imaging, and it's amazing how many serious issues it can quickly diagnose.
MRI technology can be used to detect the following in young babies:
hypoxic ischemic encephalopathy (oxygen deprivation to the brain)

permanent brain damage

seizure disorders

cerebral palsy

motor disorders
With approximately 7 out of every 1000 births in the U.S. involving some form of birth injury, you might wonder why so few newborns are subjected to MRI scanning. One of the biggest hurdles has been the traditional set-up of most hospitals—where large, heavy MRI equipment is often found on the first floor or even in the basement and the neonatal unit is located on an upper level of the hospital, away from other patients. "You have this problem of really wanting to get images of how [a newborn's] brain or lungs are developing, but the trip to do that is very dangerous for them," says James Luther, a designer who has been working on a new Neonatal MRI for Aspect Imaging that can help reduce stress and other health risks by putting the unit inside the NICU area.
Such research and development is currently being echoed in Sheffield, England, where doctors are pioneering the use of the world's smallest MRI scanner. Developed by GE Healthcare, the prototype is able to give physicians a more clear view of brain structure and any existing abnormalities. Previously, doctors relied on ultrasound to detect brain-related issues with newborns, but the process was limited. Professor Paul Griffiths of the University of Sheffield points out that "Ultrasound is cheap, portable and convenient… but there are some parts of the brain which cannot be viewed. MRI [can] show a wider range of brain abnormalities, in particular those which result from a lack of oxygen or blood supply."
It is common for many birth injuries to be caused by such a lack of oxygen or blood supply, as in a recent case in Pennsylvania where a couple was awarded 14.5 million by a federal jury this past January when their infant developed permanent neurological disabilities after allegedly suffering from acute hypoxia [lack of oxygen] during delivery. If these new newborn-centric MRIs receive FDA approval, we could start seeing earlier diagnoses of such events, leading to a higher level of care and accountability from hospital staff.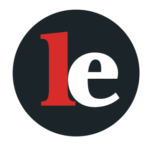 The Legal Examiner and our Affiliate Network strive to be the place you look to for news, context, and more, wherever your life intersects with the law.