In the aftermath of Hurricane Sandy, the Better Business Bureau (BBB) is warning about charity scams and offering tips for those that wish to donate.
"Everyone wants to donate money or goods to assist victims of natural disasters. Many do so with a sense of urgency, which is what scam artists use to take advantage of your generosity. They count on you not reviewing them closely before making a donation," bureau president Gene O'Neil said.
Beware of Scam Tactics
The hallmark of scam artists is employing high-pressure tactics. While disaster victims are in great and immediate need of donations, a good charity will take the time and be able to answer all questions posed by would-be donors and ensure they are answered in full. If something doesn't feel right, don't donate. A scam artist won't be able to answer questions; they are essentially in the business of pressuring you to give up your money.
When making a donation online, be cautious, particularly in response to unsolicited spam messages and emails that claim to link to a relief organization. If you want to support a charity involved in relief efforts, go directly to the source and visit the charity's website. In storms past, the FBI and other organizations have warned consumers about new organizations and websites that were thrown up overnight, claiming to help victims.
People need to be aware of "sound-alike" scams by double-checking they are donating to the correct charity. When in doubt, contact the charity directly.
Technology is making scamming others easier in some ways. For instance, mobile credit card processing can make it easy for someone to take your donation right through their phone. While this can be a great resource – if used properly – if you fail to do your research first and part with your information too easily, you can fall victim to a scam. Never donate cash if it can be helped. Writing a check is optimal, but you should write it to the charity, not the person you are dealing with. Using a check also provides documentation.
Questions To Ask Before Donating
Is the charity providing direct aid? Or is it raising money for other groups? Some charities raise money to pass along to the relief organization. In these instances, giving directly to the charity is often the best option. At the very least, verify that the recipients of these donations are able to provide effective aid.
If donating food, clothing or other items inquire about the charity and its distribution and transportation plans. Be wary of those that are not experienced in disaster relief assistance.
Ask what percentage of the donations will go to the charity. If a charity claims that 100 percent of the collected funs will go to assisting hurricane victims, it's not true. Even charities have administrative and fundraising costs to cover, as such, the organization is incurring expenses.
Rely on the experts. The Better Business Bureau is the business of doing the research for you but it won't do you any good if you don't utilize their findings to fact check.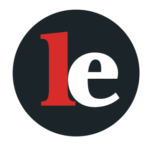 The Legal Examiner and our Affiliate Network strive to be the place you look to for news, context, and more, wherever your life intersects with the law.