…This according to Boehringer Ingelheim's Annual Report and early reports on Pradaxa, their breakthrough thrombin inhibitor, seemed to prove their guiding principles. But, it now appears that Boehringer Ingelheim should add "Be Careful" as a guiding principle.
It appears that the makers of Pradaxa have utilized the time-tested paradigm for the marketing of a potential blockbuster drug. First, measure (or create) demand in the market. Second, sponsor a study, or studies, that touts the safety and efficacy of your product. Third, market your product as aggressively as possible to increase market share.
The hype for Pradaxa started long before the drug was approved, as manufacturer Boehringer Ingelheim ran "informational" commercials about atrial fibrillation before the drug hit the shelves of pharmacies.
Pradaxa gained momentum as the result of a "RE-LY Clinical trial" (Randomized Evaluation of Long-term anticoagulant therapy) sponsored by Boehringer Ingelheim Pharmaceuticals. The RE-LY trial concluded that vitamin K antagonists such as warfarin are cumbersome to use, because of their multiple interactions with food and drugs, and they require frequent laboratory monitoring. Oral Vitamin K antagonists, such as warfarin, have been used in various indications for more than 50 years.
The RE-LY Clinical trial, sponsored by Boehringer Ingelheim Pharmaceuticals, went on to suggest that there is a need for new anticoagulant agents that are effective, safe, and convenient to use. The marketing materials suggest that Pradaxa represented a therapeutic simplification and therapeutic progress because it does not require patients to undergo periodic monitoring with blood tests.
Boehringer Ingelheim's marketing strategy RE-LYs very heavily on the findings of their clinical trial and it has been paying off – Pradaxa is predicted to become one of the leading therapies in the atrial fibrillation drug market, garnering blockbuster sales of $1.3 billion by 2018.
But now, one year after its FDA approval, Boehringer Ingelheim is acknowledging 260 deaths associated with the use of Pradaxa.
Unfortunately, there are too many instances where products prove to be more dangerous than the company-sponsored studies indicated. Further, history is filled with examples of companies responding improperly when negative safety information comes to light about potential blockbuster products. It is inherently difficult for companies to make the right decision when profits can be so marginalized by disclosure of safety risks.
Let's hope that Boehringer Ingelheim RE-LYs on the recent death figures to continue to study their product's safety and efficacy rather than focusing on the potential blockbuster sales predicted for Pradaxa.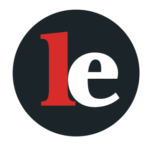 The Legal Examiner and our Affiliate Network strive to be the place you look to for news, context, and more, wherever your life intersects with the law.