TheProductLawyers.com announces the finalized dates for bellwether trials in the mass litigation against Xarelto and its manufacturers—Bayer AG and Janssen Pharmaceuticals, a division of Johnson & Johnson Corporation. The first two of these trials will take place in the Eastern District of Louisiana on February 6th, 2017 and March 13th, 2017. A Texas court will host the final two trials on April 24th and May 30th of 2017, respectively.
Problems After FDA Approval
Since its FDA approval in 2011, Xarelto has attracted an increasingly negative host of commentary and public opinion. Many have named it as the most dangerous anticoagulant on the market today for the simple fact that it was both approved and subsequently marketed without an antidote. All traditional blood thinners were released with an antidote to stop the bleeding in the instance that a patient injured him or herself, or developed an internal bleed. These more traditional anticoagulants used Vitamin K as an antidote which also necessitated that patients monitor their diets and regularly visit a physician. In the case of Xarelto, however, no such antidote was presented until several years after being available to the public.
Allegations About The Drug
Claimants in the more than 2,800 cases represented by MDL 2592 also say that the drug exposes patients to an elevated risk of blood clots, stroke, gastrointestinal and eye hemorrhages, and other associated medical complications. They assert that the companies are grossly negligent in their duty to effectively warn the public of the potential risks associated with their drug.
Consolidation Of Mass Tort Program
In addition to the plaintiffs of MDL 2592, a mass tort program of 550 individual cases is slated to appear before the Philadelphia Court of Common Pleas. The massive reaction to the potential harm posed by Xarelto has prompted decisive action on the part of the public and the scholarly community. Plaintiffs are confident that, as their case nears a trial date, more individual lawsuits will be added to their numbers.
Related Xarelto News: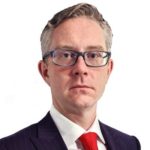 Mr. Banville is a personal injury attorney who has experience in handling auto accidents, work injuries, medical malpractice, dog bites, slip and falls, and representing survivors and victims of sexual abuse. Mr. Banville is affiliated with law firms in Pennsylvania, New York, New Jersey, Delaware, D.C., and Maryland. Justice Guardians