Fifteen lawsuits against Daiichi Sankyo Inc. and Forest Laboratories Inc., the makers and promoters of the blood pressure drug Benicar, have been centralized in New Jersey federal court. Forty (40) other cases related to Benicar and other drugs have already been consolidated in New Jersey state court.
Benicar Lawsuit Allegations
The lawsuits allege that Daiichi designed Benicar in a defective manner and that the company failed to warn consumers that the medication could cause chronic diarrhea, nausea, malnutrition, dehydration, weight loss, and a condition called spruelike enteropathy, which causes severe and chronic diarrhea.
In July 2013, the U.S. Food and Drug Administration (FDA) warned that Benicar could cause spruelike enteropathy and mandated that the medication's warning label be updated to include intestinal problems. At that time, the FDA had identified 23 serious cases of late-onset diarrhea among users of Benicar through the agency's adverse event reporting system. The connection between sprue-like enteropathy and Benicar was first reported in June 2012 by Mayo Clinic researchers who, from 2008-2010, had seen 22 patients with symptoms suggestive of celiac disease but blood tests did not support the diagnosis.
Benicar Approved to Treat Hypertension
Benicar (olmesartan) is in a class of drugs known as angiotensin II receptor blockers, or ARBs. It is approved for the treatment of high blood pressure in adults and children over the age of six, and may be used alone or in combination with other anti-hypertension medications. Benicar works by relaxing blood vessels so that the blood can flow more easily and the heart can pump more efficiently. Lowering high blood pressure helps to prevent strokes, heart attacks, and kidney problems.
Benicar use is extremely widespread with an estimated 1.9 million people receiving a prescription for the drug in 2012 alone, making the potential for more individual Benicar lawsuits spread across multiple jurisdictions very likely and prompting centralization of the lawsuits in New Jersey, where both Daiichi and Forest Laboratories are headquartered.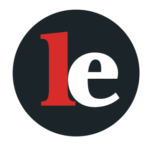 The Legal Examiner and our Affiliate Network strive to be the place you look to for news, context, and more, wherever your life intersects with the law.