The old adage "if something is too good to be true, it probably is" has never been more accurate then when dealing with elder referral services. A quick search on the internet for "help" with finding your loved one a nursing home will provide you with numerous agencies that will assist you in finding a great nursing home. What's the best part? It's completely free. The only problem is that a large amount of these services are in fact charging a fee and being paid, just not by you.
A recent New York Times article addressed these practices and stated, "Would it affect your confidence in this service if you learned that it will only recommend facilities that have agreed to pay the company a month's rent, or a significant chunk thereof, if your relative moves in? And that the advisor works on commission and only gets paid if you choose one of the facilities she provided?" Families who seek out these services in a time of great need are unlikely reading the fine print. These websites advertise their services without outward mention that they are solely referring nursing homes who have signed a contract with them.
The problem with this type of referral system is two fold:
1.) Individuals are often unaware of this arrangement and are under the mistaken belief that these recommendations are based solely on merit; and
2.) These referral companies often recommend nursing homes without consideration of whether or not they have a history of neglect and/or abuse.
As the New York Times article indicated, "the model has raised questions and criticisms, and in Washington State, has spawned regulatory legislation after an award-winning investigation in 2010 by The Seattle Times found that some businesses referred seniors to facilities with documented histories of substandard care." As C. Byron Cordes, president-elect of the National Association of Professional Geriatric Care Managers, stated, "You think you've found an ally when you've really found a salesperson."
There are referral services that families may find useful, however, buyer beware. You should be informed as to how these services are being compensated and what criteria they consider when recommending a nursing home. Also, once you receive a possible list of nursing homes you should try to visit each location in order to make your own assessment. There are also nonprofit organizations that may provide a more unbiased opinion. It is unfortunate that during such a difficult and stressful time, families must now evaluate the motivation of referral services that they are looking to for help.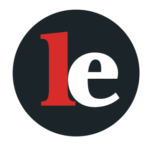 The Legal Examiner and our Affiliate Network strive to be the place you look to for news, context, and more, wherever your life intersects with the law.