Just in time for the Holidays, a consumer group analyzing toys currently on store shelves has found that some contain dangerously high levels of toxins, are strangulation or choking hazards or are so loud they could harm children's hearing.
Trouble in Toyland, the 26th annual toy safety report of the U.S. Public Interest Research Group, raises awareness about dangerous toys and offers safety guidelines to help consumers make safe toy purchases for children.
This year, the group focused the report on toys that contain high levels of lead or phthalates and toys that pose a choking, strangulation or hearing loss hazard.
"Choking on small parts, small balls and balloons is still the leading cause of toy-related injury," said Nasima Hossain of the U.S. Public Interest Research Group in a press release. "Between 1990 and 2010 over 400 children died from toy-related injuries, but more than half choked on small parts, balloons or balls."
"While most toys are safe, our researchers still found toys on the shelves that pose choking hazards and other toys that contain hazardous levels of toxic chemicals including lead," Hossain said.
Growing children are more susceptible to the adverse effects of toxins such as lead and phthalates.
Since August, the United States prohibits the importation or manufacture of toys with a level of lead exceeding 100 ppm. Manufacturers and retailers can still sell existing inventory of toys that do not meet the new lead standard as long as the lead level does not exceeding 300 ppm. The American Academy of Pediatrics recommends no more than 40 ppm of lead in toys.
Of the selection of toys tested, U.S. Public Interest Research Group found these contained high levels of lead:
Little Hands Love Book by Piggy Toes Press – 720 ppm
Whirly Wheel by LL – 3,700 ppm
Spritz Medals by Spritz – 140 ppm
Hello Kitty eyeshadow/keychain by Hello Kitty/Sanrio – 100 ppm
Toys tested with levels of phthalates higher than 1,000 ppm limit:
Funny Glasses by Joking Around – 42,000 ppm
Sleep Mask by Claire's – 77,000 ppm
Toys tested that pose a choking hazard:
Wooden Blocks Set by ToySmith
Sesame St. Doll Oscar by Sesame Workshop
Green rubber Grape by iwako
Orange Bear by 4M2U
Flat Baby Blocks and Square Counting Blocks
4 Dollar Box Items by Rhode Island Novelty
Ball Cross-Bow
An array of balls and balloons
Toys that with loud sound exceeding the 65 dB allowable:
Elmo's World, Talking Cell Phone by Fisher-Price – 66-74 dB
Victorious Stereo Headphones by Nickelodeon – 66-72 dB
Hotwheels, Super Stunt RAT BOMB by Hotwheels – 90-93 dB
Strangulation hazards:
Children's clothing with drawstrings
How can consumers purchase safe toys?
In addition to the report, the U.S. Public Interest Research Group provides safe toy tips and videos on its website. The organization also has a smart phone app available at www.toysafety.mobi.
Consumers can test whether a toy's small parts are a choking hazard for a child less than three years of age by using a standard cardboard toilet paper tube. If the part fits entirely inside the tube, it is unsafe for a child under three. Balls are held to a higher standard. Balls cannot have a width smaller than 1.75" if intended for a child under three.
"Parents can shop and children can play with confidence this holiday season," said Commissioner Robert Adler from the U.S. Consumer Product Safety Commission (CPSC). "But, we need to continue to have all hands on deck when it comes to promoting product safety, including consumers and industry, in addition to the CPSC."
A simple and inexpensive blood test is available for parents concerned about their child's lead exposure.
"Parents and toy givers need to remember that while the CPSC is doing a good job, it doesn't test all toys on the shelves. Consumers should also remember that toys that are not on our list of examples could also pose hazards," Hossain concluded. "The message of today is clear. We cannot, must not, weaken the most basic safety rules that protect young children, America's littlest consumers."
Consumers can search recalls or report unsafe products at the CPSC's new website www.saferproducts.gov.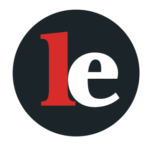 The Legal Examiner and our Affiliate Network strive to be the place you look to for news, context, and more, wherever your life intersects with the law.