No one denies that commercial trucking is big business, but more than a few seem to be slow on the uptake in acknowledging that an army of tractor-trailers continually traversing our nation can also cause some big problems.
More traffic, more pollution and increased threats to the safety of other drivers due to bigger loads, longer hauls and too many hours behind the wheel for most drivers (see my related blog on unsafe truckers). Well, now a team of Iowa State University researchers say that many of these issues can be solved simply by employing big data.
Could a Single Solution Be the Answer?
Proponents of this new analytical approach to trucking are quick to point out that a single factor contributes to many of these issues—delays while in transit due to congestion, detours and road construction. Because of these setbacks the trucking industry wastes millions of hours each year sitting in traffic, burning millions of gallons of fuel unnecessarily, further polluting our environment and ultimately bringing the wheels of commerce to a reluctant halt. They say that using big data to help drivers avoid congestion would increase productivity and improve safety in addition to alleviating the issues associated with burning fossil fuels.
Big data has certainly become part of the way we conduct business in the last decade, employing large data sets to reveal patterns and trends that can be beneficial to adapting or creating new processes which will then generate new efficiencies. In the case of commercial trucking, researchers are making the case that real-time data from the Department of Transportation (DOT) can be of great value—constantly updated information that reveals the current condition of state highways and secondary roads that are vital conduits for truck commerce. By surveying more than 24 service providers, commercial carriers and other types of haulers, the researchers determined that other data regarding weather conditions, road accidents and even parking availability was also of value to making the roads a safer place for truckers and those with whom they share the roads.
The Problem Moving Forward
Of the more than 500,000 motor carriers in the U.S. trucking industry, the majority are small business operators that often have fewer than 100 trucks. They also have less technology integrated into their business model, meaning that big data analysis might not make sense or pay off in the long run. While the report recommends the reliance on a third-party vendor to collect and analyze the data for a fee, no such provider exists at this point.
The team at Iowa State University recognizes that this is not the only speed bump to implementing such data. In many work environments, both the collection and dissemination of such information often relies on a common technology that no one really wants in the hands of truckers while driving — that being the smartphone. As another recommendation, the team has suggested the use of electronic logging devices (ELDs); something that coincides with a federal mandate that semi-trucks switch from paper logs to ELDs by December 18, 2017. Of course, this in and of itself is causing grumblings—so one must wonder how receptive the industry will be to the ideas put forth in this latest study.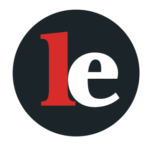 The Legal Examiner and our Affiliate Network strive to be the place you look to for news, context, and more, wherever your life intersects with the law.