Metal-on-metal hip implant devices are a specific type of medical implant used in hip replacement surgery. The hip is the joint in the body that bears the most weight and it is what as known as a "ball-and-socket" joint. The "socket" is a curved part of the large pelvis bone and the "ball" is the upper end of the femur or thighbone. When this joint stops functioning properly, a physician may recommend hip replacement, which involves implanting an artificial hip to replace the natural joint—that is where metal-on-metal hip implant devices come into play. In these devices, metal components replace both the "ball" and the "socket" part of the joint and, in the ideal scenario, enable a patient to live a full, active life.
These metal-on-metal devices can be an attractive alternative to traditional components made of ceramic or even plastic. Metal offers more durability and stability. And lots of medical device companies have jumped on board to start marketing them: Smith & Nephew with its Birmingham Hip Resurfacing System; Wright Medical Technology with the CONSERVE Plus Total Resurfacing Hip System; Corin with the Cormet Hip Resurfacing System; and others such as Biomet, DePuy, Stryker and Zimmer.
But metal-on-metal devices are not turning out to be the medical miracle they have been marketed as. Instead, DePuy has had to recall tens of thousands of its devices, Wright is in the middle of a flood of lawsuits, and the safety of metal-on-metal devices is in serious question.
The main risk that these devices pose is because both components of the hip replacement device are metal. They constantly rub against each other and the friction means that small particles of metal are released into the surrounding tissue. This, in turn, can give rise to a condition known as Cobalt poisoning or Cobaltism, which if left untreated can cause serious health consequences: blindness, cardiomyopathy, cognitive problems, convulsions, deafness, dementia, optic nerve atrophy, peripheral neuropathy, tinnitus, and vertigo. While medical research is still seeking for a causal connection between metal-on-metal hip replacement systems and these disorders, there is a strong enough correlation for the FDA to be concerned enough to launch a series of safety studies.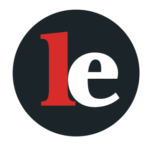 The Legal Examiner and our Affiliate Network strive to be the place you look to for news, context, and more, wherever your life intersects with the law.