The Institue for Legal Reform, in an effort to combat what they consider to be excessively "frivolous" claims, has started speaking out against the consequences of potentially abusive lawsuits. Will "tort reform" really keep us safer? These suits, however, provide much needed monetary compensation to injured persons, and continue to bring awareness to products that may be potentially harmful to the general public. Blitz, an Oklahoma gasoline can manufacturer, is one such company showcased by the lobby group in an attempt to draw attention to the repercussions of so called "frivolous" suits. For the consumers injured by Blitz's products, a dangerous product, however, these suits are anything but frivolous.
A recent commercial ran by the Institute for Legal Reform highlights Blitz, a bankrupt Oklahoma gasoline can manufacturer, who had to shut down operations due to legal payout from recent lawsuits. Although the 30 second commercial showcases unemployed workers and the shutting down of the corporation, it fails to highlight the complexities of the corporation's legal liabilities that drove them to that point. In recent years, Blitz has paid out millions to consumers based on injuries sustained while using Blitz's gasoline cans, refusing to fix a seemingly defective product. The gas cans manufactured by Blitz were linked to "flashback' explosions caused by vapors outside the can igniting and following the vapor trail back into the container. Blitz has been sued 62 times, with two reported cases of injury in every million gasoline cans sold. Even more shocking is that issues such as flashback explosions were not unknown to Blitz, as evidenced by an internal memo circulated by Rocky Flick, the company's chief executive, stating his wish list would be that the company "develop and introduce device to eliminate flashback from a flame source."
Lobby groups such as the Institute for Legal Reform will do their job of pulling at America's heart strings, but as our country moves forward with tort reform it is important to remember that both Attorneys and the Judiciary have an ethical duty to not represent or hear any such frivolous suits. When an individual is injured due to a defective product, or the negligence of a corporation, it is their right to have their case heard in a court of law and seek the damages they are deserved. The next time you hear of a corporation that is shut down or hindered due to such lawsuits, it is important that you gather all of the facts on the issue before passing judgment on the individuals.
Lindsay Rakers, defective product attorney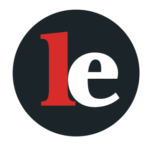 The Legal Examiner and our Affiliate Network strive to be the place you look to for news, context, and more, wherever your life intersects with the law.