An increased risk of blood clots has been seen in women taking the birth control pill Yaz, which contains drospirenone (a new type of synthetic progestin). While the U.S. Food and Drug Administration (FDA), is warning the public, it has yet to reach a decisive conclusion.
The agency reviewed two 2011 studies that looked at the risk of blood clots for women who use drospirenone-containing birth control pills, which was also mentioned in May 2011. FDA is continuing the review of a separate FDA-funded study that evaluated the risk of blood clots in users of several different hormonal birth control products. Preliminary results showed a 50 percent increased risk of VTEs in women taking drospirenone-containing pills versus other hormonal contraceptives.
A joint meeting of the Reproductive Health Drugs Advisory Committee and the Drug Safety and Risk Management Advisory Committee has been scheduled for December 8, 2011 to discuss the risks vs. benefits due to the conflicting findings of six studies.
VTE Linked to Yaz Use
Venous thromboembolism (VTE) is a clinical condition also termed deep-vein thrombosis (DVT) or pulmonary embolism. In simple terms, they are clots that typically originate in the legs and can travel to the heart and/or lungs.
Risk factors for VTE include smoking, being overweight or a family history of blood clots.
Treatment of VTEs typically requires the use of blood thinners to wear down the thromboembolism.
Third Generation Birth Control Pills
Second and third generation oral contraceptives are birth control pills that contain two types of hormones: (1) estrogen and (2) progestin. The difference between second and third generation pills is the type of progestin contained in the pill.
Birth Control Risks – Mild
Weight loss or gain
Nausea
Emotional Sensitivity
Mood swings
Irregular bleeding
Breast tenderness
Birth Control Risk – Serious
Migraines
Increased risk of blood clots
Infertility
Higher blood pressure
And more
Profits over People
This is a clear case of profits over people. Third generation birth control pills were added at the risk of new dangers simply because the drug manufacturers no longer held a patent and thus they faced a loss of profit margins. This factor likely motivated the "need" for the new birth control pills while second generation birth control pills appear to be much safer based on recent study results.
We are not saying there is a risk free option; there isn't. All birth control pills come with risk as outlined above. But our concern is an unnecessary increase in risk without a worthwhile benefit to the consumer (only a profit benefit to the manufacturer!!)
Warning
If you are taking a birth control pill that contains drospirenone, please talk to your medical doctor before making the decision to stop taking it.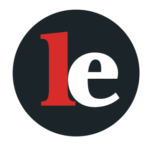 The Legal Examiner and our Affiliate Network strive to be the place you look to for news, context, and more, wherever your life intersects with the law.