The bus accident yesterday that injured more than 30 students may be related to two alarming trends. First, there is an indication that the driver was distracted at the critical moment by looking at his GPS device. Distracted driving has been in the news a great deal lately because of increasing evidence that the devices drivers use such as cell phones, hand helds and GPS devices distract a driver's attention from the roadway and cause accidents. As device distractions continue to multipy, various studies have shown an increase in the number of accidents. Bus drivers require a special license and extra training and should be keenly aware of the dangers of looking at these devices while moving. While the injuries in this case may be a momentary act of carelessness, it could also signal a lack of training.
This crash is similar to a crash in Syracuse, NY, where a bus driver was following his GPS and passed many signs indicating a low bridge ahead. Anapol Schwartz represented a passenger on that bus, and the evidence reviewed the driver's actions in violation of company rules and driver training; the driver was actively using a GPS to maintain a route to his destination, even though he should have been aware that GPS does not provide information on low bridges. After another crash that involved school children the investigation revealed that the driver was not properly trained.
Many tragedies such as last night's accident occur when a driver relies on a device rather than his or her training to direct a vehicle. Drivers must be reminded that even a short distraction can result in a devastating collision. A driver who is distracted for only 2 seconds will travel 160 feet — half a football field — at 55 mph and will require an additional second to perceive and react to the conditions when his or her eyes go back onto the road. At that point, they will still need over 250 feet to stop.
Hopefully the injuries are not serious. All of these collisions can be prevented with properly trained drivers who are vigilant in using their skills and training on the roadway.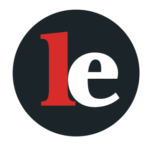 The Legal Examiner and our Affiliate Network strive to be the place you look to for news, context, and more, wherever your life intersects with the law.