Witnesses Urged to Step Forward
PHILADELPHIA, PA (Legal Examiner) February 6, 2013
A legal investigation into the details of the Calvary Coach collision in Boston on February 2 has been opened by commercial vehicle accident attorney Jim Ronca from the Anapol Schwartz law firm and personal injury attorney Alan Schnoll. The Philadelphia lawyers are now representing Matthew Cruz, a 17-year-old student in critical condition after spinal surgery at Boston Medical Center.
The crash that injured Cruz also resulted in the hospitalization of three others and injured 32 more when the driver of the Calvary Coach bus favored the Global Positioning System (GPS) onboard. He ignored several low-clearance warning signs before slamming into a bridge on Soldier's Field Road. The travelers were on their way back to Pennsylvania from a trip to Harvard University to plan their futures as part of the Bristol, PA youth program called Destined for a Dream.
The collision crushed the front of the bus's roof and crumpled the midsection, which effectively created two survival zones for passengers until emergency personnel could arrive. Some were trapped for more than an hour before rescue crews were able to stand on top of the bus and pull them out of the crushed vehicle and release them into the frigid temperatures outside.
Cruz suffered some of the worst injuries among the passengers. His family wishes to express their gratitude for the candlelight vigil held by more than 75 supporters from Our Lady of Grace Church in Penndel and Neshaminy High School after word of the incident spread across their tight-knit community.
Ronca and family attorney Schnoll ask that the family's privacy be respected at this time of trial. Inquiries into the details of the incident are to be solely directed to Ronca. Strict observance of doctor-patient confidentiality is absolute at all times, and the interests of the family are paramount.
Those with material facts pertinent to this case are urged to step forward with information pursuant to the interests of justice.
###
Jim Ronca, Esq. is a shareholder at the Philadelphia personal injury law firm of Anapol Schwartz. He limits his motor vehicle practice to cases involving complicated commercial vehicles and auto collisions, especially those requiring accident reconstruction and interpretation of Federal Motor Carrier Safety Regulations and industry training standards. Mr. Ronca has handled many multi-vehicle collisions and was rated one of Pennsylvania's Top Ten Lawyers in the 2012 edition of Super Lawyers.
Alan Schnoll, Esq. is a Philadelphia personal injury attorney who limits his practice primarily to motor vehicle cases.
All further inquiries should be addressed to Matthew's attorney at the following contact.
Jim Ronca, Esq.
215-735-1130
jronca@anapolschwart.com
http://www.anapolschwartz.com/attorneys/jim_ronca.shtml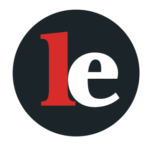 The Legal Examiner and our Affiliate Network strive to be the place you look to for news, context, and more, wherever your life intersects with the law.