For parents of a child with a brachial plexus birth injury (BPBI), the long-term ramifications can impact the entire family's future. From years of physical therapy to future treatment of possible mental health issues, the momentous wonder of giving birth can quickly turn into a cost that carries a heavy burden.
Brachial plexus birth injury is an injury to the network of nerves near the neck that attach to the nerves in the arm and hand. An injury can cause weakness or paralysis in the arm, shoulder, and hand that can last a lifetime. In some instances, the infant will need to undergo primary nerve surgery.
According to medical health experts, BPBI occurs in one or two of 1,000 live births. It's caused when a child's shoulder gets stuck during delivery and the head pulls away from the shoulder. BPBI is considered a "stretch injury" in most cases, however, there are times when the nerves tear, creating long-term damage such as shoulder weakness, elbow flexion, or problems rotating the shoulder outwards.
Families are told they need to accept that one of their child's arms may be smaller than the other, that it may hang while running, or that it may jut out at the elbow, "winging" as they get older. Doctors agree that coping with such news can be difficult. Dr. Peter Waters, from Boston Children's Hospital Orthopedic Center, says that, "…in the beginning, a brachial plexus injury can be frightening and almost devastating for parents."
Instead of enjoying their newborn, within weeks of birth these parents must head to physical therapists offices where specialists stretch and loosen the stiff joints, hoping to resolve the injury. If the injury is not fixed through therapy, the child could require a nerve or tendon transfer or even shoulder surgery.
While research shows that such children are highly adaptable, it's understandable that there may be an additional risk of mental health problems for the individual with the disability. In another blog post, I delve more deeply into this possibility with recent information that says such problems might not manifest until the child's teenage years.
Ultimately, the obstacles faced by the family of a child suffering from BPBI are ongoing. Parental support becomes even more critical as the child continues to grow and face even more challenges—certainly more than most new parents expected when heading to the hospital for a delivery. What can make such prospects even more unbearable is the possibility that such a birth injury could be caused by medical error or a doctor's failure to take the right precautions.
Our attorneys are experienced in birth injury litigation of this nature, and are always available to help with more information or a free consultation on the current situation you and your child may be facing—feel free to contact us via our website or call 901-475-7434.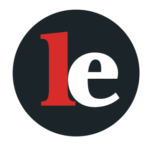 The Legal Examiner and our Affiliate Network strive to be the place you look to for news, context, and more, wherever your life intersects with the law.