There are likely thousands of stylists and hair care workers suffering quietly as a result of their repeated exposure to Brazilian Blowout, while its manufacturer continues to deceive and continue to make millions. But where are these sick people, and where is the outrage?
Why are the sick not coming forward?
This question has perplexed us for several months, but having spoken to the courageous few that have come forward, we have pinpointed four factors that cumulatively explain the silence – the disease is slow to progress and symptoms are often misdiagnosed; demand for the Brazilian Blowout remains high; Hair Stylists are financially conflicted; and, GIB LLC (hereinafter referred to as "Brazilian Blowout") the company responsible for the popular salon service, continues to deflect questions and deceive the public.
The Illnesses caused by Exposure Are Slow To Develop
Short-term effects to formaldehyde exposure are well-known – burning sensations in the eyes, nose and throat; coughing; wheezing; nausea; and skin irritation. People don't want to believe they are being harmed by exposure to formaldehyde, so they will explain away the symptoms as bronchitis, a cold, asthma, or some other transient disease that will hopefully heal. But, at what level and at what point does exposure to formaldehyde become dangerous in the long-term and what are the effects?
Research studies of workers exposed to formaldehyde suggest an association between formaldehyde exposure and several cancers, including nasopharyngeal cancer and leukemia. These studies did not characterize the specific work practices and exposure levels, but, studies such as these caused OSHA to establish standards for formaldehyde exposure for workers that are well below the numbers found at salons using Brazilian Blowout.
Although the stylists that perform the Brazilian Blowout procedure are obviously experiencing short-term effects, a cancer diagnosis is not as obvious currently.
Demand Remains Very High
Lets face it, formaldehyde, and thus, Brazilian Blowout does in fact take the frizz out of hair and gives the recipient of the procedure more than a month of "wash and wear" hair. Therefore, despite actions taken by OSHA, Congress and the FDA – demand for the "celebrity hair obsession" has not decreased. The danger is not really to the person in the chair getting the treatment, but to the person behind the chair, repeatedly giving the treatment.
Many recipients of Brazilian Blowout suspect that there is something not quite right about a request to keep their eyes closed during an hour-long hair procedure. As they sit in the chair for their procedure, recipients report being troubled by the overwhelming chemical smell. Furthermore, many report they suspect the sniffling/blood shot eyes of the stylist isn't a normal reaction. However, even those recipeints that suspect something wrong, contemplate a follow up procedure after they have experienced a few months worth of "great hair days."
Hair-Stylists Financially Conflicted
Nobody wants to quit doing something that is profitable, and we will rationalize our actions when a financial conflict exists. At an average of $300/service, Brazilian Blowout is one of the most expensive services a salon can offer – leaving both salon owners and stylists conflicted about the risk they take in offering these services.
Although stylists and salon owners are the people most likely to experience injuries as a result of repeat exposure to the formaldehyde in this product, most are unwilling to speak out against the procedure.
Just as the stylist wants to believe they are not being injured, these workers who rely on this money to put food on the table want to believe that the product is actually safe.
Brazilian Blowout continues to Mislead
Feeding on this financial conflict, Brazilian Blowout has consistently misled and deceived the public and regulatory bodies about the true chemical make-up of its product.
Even if the stylist, salon owner, or recipient were to do research into the Brazilian Blowout products they would at some point come to a "he said/she said" dead-end to their research. Brazilian Blowout's "Zero" line of products is being marketed specifically as a "plant-derived 0% formaldehyde treatment" despite OSHA studies and testing clearly finding otherwise.
Of course, this begs the question of whether this company is in essence admitting to formaldehyde in the prior "original" formulation, but, again, Brazilian Blowout continues to offer both versions of their Brazilian Blowout products and maintains that they are 100% confident with regards to the safety and integrity of their products.
Recently the Brazilian Blowout website added a note stating that they are now "working directly with the FDA to help clear up the controversy." Brazilian Blowout is due to respond to the FDA next Monday, so, we certainly hope that the controversy will be over shortly.
We would love to be wrong about the amount of injuries that have likely occurred as a result of this latest beauty craze, but with the rates and duration of exposure being as high as they are, I fear we are right.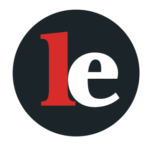 The Legal Examiner and our Affiliate Network strive to be the place you look to for news, context, and more, wherever your life intersects with the law.