J.K. Rowling, author of the popular Harry Potter series of books and then movies, made worldwide headlines again recently when it was revealed that she had authored another novel under a pseudonym.  Who was the leaker?  Her lawyers.
"A tiny number of people knew my pseudonym and it has not been pleasant to wonder for days how a woman whom I had never heard of prior to Sunday night could have found out something that many of my oldest friends did not know.

***

I had assumed that I could expect total confidentiality from [London law firm] Russells, a reputable professional firm and I feel very angry that my trust turned out to be misplaced."

– J.K. Rowlings via her publicist
While this breach of confidentiality occurred in London, the Model Rules of Professional Responsibility governing lawyers in the US clearly forbids such conduct.
A lawyer shall not reveal information relating to the representation of a client unless the client gives informed consent….

– Model Rule 1.6 Confidentiality of Information
The comments to Rule 1.6 make clear why confidentiality is critically important.
A fundamental principle in the client-lawyer relationship is that, in the absence of the client's informed consent, the lawyer must not reveal information relating to the representation….  This contributes to the trust that is the hallmark of the client-lawyer relationship.  The client is thereby encouraged to seek legal assistance and to communicate fully and frankly with the lawyer even as to embarrassing or legally damaging subject matter.  The lawyer needs this information to represent the client effectively and, if necessary, to advise the client to refrain from wrongful conduct.

– Comment, Model Rule 1.6 Confidentiality of Information
Here, it appears the breach occurred when a Russells attorney, Chris Gossage, told his wife's best friend that author Robert Galbraith was, in fact, Rowling.  That friend then posted the information on Twitter in an exchange with The Sunday Times of London.  The paper confronted Rowling, after which she admitted writing the new novel under an assumed name.
Whilst accepting his own culpability, the disclosure was made in confidence to someone he trusted implicitly.  On becoming aware of the circumstances, we immediately notified J.K. Rowling's agent.

– Russells Solicitors
Hmm.  In defending its partner, Russells said, "the disclosure was made in confidence to someone he trusted implicitly."
You mean like his lawyer?  No.
Maybe his wife? No.
Oh, it was his wife's best friend.  Who then tweeted the information.  To a newspaper reporter.  This ought to make the next girls' night out a little awkward.
This was seriously not smart by anyone involved (unless it was – more on that below).  The conduct, if it occurred in the U.S. would likely result in some form of discipline against the lawyer.  Such discipline can range from a slap on the wrist (private reprimand) to censure, suspension, or even disbarment.
But what are Rowling's damages for the leak?  According to the Legal Ethics Forum, not much, at least financially.
What would happen in the US?  She has no monetary damage, quite the opposite.
Quite the opposite indeed.  Reports have sales of Rowlings book, The Cuckoo's Calling, jumping anywhere from 415,000% to 507,000%.
Now, obviously, there would be no misconduct and no need for discipline if the lawyers had Rowling's permission to reveal the information, for example as part of a marketing plan.  The law firm's statement disclaims any intentional disclosure and denies any marketing plan, but the massive increase in sales has many wondering.
Read More:
© Copyright 2013 Brett A. Emison
Follow @BrettEmison on Twitter.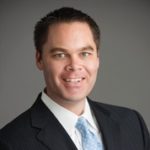 Brett Emison is currently a partner at Langdon & Emison, a firm dedicated to helping injured victims across the country from their primary office near Kansas City. Mainly focusing on catastrophic injury and death cases as well as complex mass tort and dangerous drug cases, Mr. Emison often deals with automotive defects, automobile crashes, railroad crossing accidents (train accidents), trucking accidents, dangerous and defective drugs, defective medical devices.