A stunning FDA recall letter dated April 7, 2017 to Jay Borneman, CEO of Hyland's, lays out shockingly strong warnings and statements about Hyland's dangerous teething products.
In the letter the FDA stated:
The teething tablets "represent a serious health hazard"
"Immediately initiate a recall of all lots"
Belladonna content "far exceeded the label claim"
Hyland's exhibited a "fundamental lack of control over the content of toxic chemicals"
"Significant violations of Current Good Manufacturing Practices (CGMP)"
The labeling is "false or misleading"
"FDA action is necessary to protect the public health and welfare"
This Class 1 recall is necessary because "there is a reasonable probability that the use…will cause serious adverse health consequences or death."
These statements are the strongest I have ever seen from the FDA and that includes Vioxx (probably the most famous FDA recall). TorHoerman Law and others have called for the company to recall the products for some time now. However, Hyland's has continuously refused to issue a recall and protect the families using their products. Finally, Borneman and Hyland's have no choice but to do what they should have done years ago and recall its products.  Hyland's will finally remove the products from the shelves, but it is beyond comprehension that it took this type of FDA action to make it happen.
For a while THL has been calling out the appalling conduct of Hyland's and their CEO, Jay Borneman. This is one of the most heinous examples of a company and its CEO putting profits over people – in this case innocent babies that are teething! Jay, how much money have you made selling the product to vulnerable parents trying to give their child a healthy pain reliever for their teething?  How much? Frankly, I don't know how they sleep at night without imagining the number of infant deaths their products have caused.
Hyland's has shown time and time again that they will not do the right thing unless forced to. We are pleased the FDA took action, but it does not end the suffering of parents and kids who have been injured. Unfortunately, many infants suffered seizures or died. Their deaths were often attributed to Sudden Infant Death Syndrome (SIDS), but we do not believe these babies were SIDS victims. We look forward to representing the grieving families that have contacted us in their teething tablet lawsuits.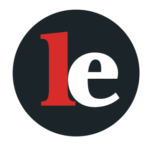 The Legal Examiner and our Affiliate Network strive to be the place you look to for news, context, and more, wherever your life intersects with the law.