Flu season is just around the corner.  It can start as early as October, according to the Centers for Disease Control and Prevention (CDC). This year, there is some good news for seniors to whom this time of the year can be very deadly.
The U.S. Food and Drug Administration (FDA) approved a new and potentially improved flu vaccine, Fluzone High-Dose, for adults 65 and older in 2009. The FDA gave the approval for the vaccine, but instructed the manufacturer to provide more proof of the effectiveness.
The numbers are in – just in time for the 2014-2015 flu season.
A recent study published in the New England Journal of Medicine (NEJM) suggested that the Fluzone High-Dose vaccine is 24.2 percent more effective in preventing the flu in senior citizens than the standard flu vaccine.
Fluzone High-Dose is also superior in preventing secondary flu side effects such as hospitalizations, pneumonia, and cardio respiratory complications, according to David Greenberg, lead researcher and chief medical officer for Sanofi Pasteur.
At this time, Fluzone High Dose is not recommended for individuals under 65 years of age. As with any type of flu vaccine, the CDC does not recommend Fluzone High-Dose to anyone who experienced a severe flu vaccine reaction in the past, including Guillain-Barre Syndrome.
Patients considering Fluzone High Dose should talk to their healthcare professional about the benefits and side effects associated with the vaccine before receiving the shot. While vaccines provide a great benefit to the overall population, there are rare instances in which a severe adverse reaction to a vaccine can occur. Rare, but severe vaccine reactions can include, Guillain-Barre Syndrome, acute disseminated encephalomyelitis, anaphylaxis, encephalopathy, transverse myelitis, and shoulder injuries such as brachial neuritis, brachial plexus, shoulder nerve damage, and frozen shoulder, among other vaccine side effects. The federal government has set up the Vaccine Injury Compensation Program (VICP) to compensate victims injured by an adverse reaction to a vaccine. This Program is not designed to bring suit against the medical professional administering the vaccine or against the manufacturer of the vaccine, but instead is meant to compensate injuries once the victim proves that the vaccine caused the injury complained of.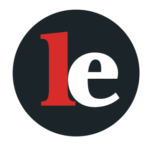 The Legal Examiner and our Affiliate Network strive to be the place you look to for news, context, and more, wherever your life intersects with the law.