TheProductLawyers.com reports on a recent lawsuit filed by women in Canada related to claims that talcum powder products lead to the development of ovarian cancer. According to the Toronto Star, the suit involves seven women and alleges that Johnson & Johnson was "negligent in the development, testing, design, manufacturing, licensing, distribution, marketing, and sale of Johnson's Baby Powder." Additionally, the suit claims that the company knew about the dangers of their talcum powder products but did not inform consumers of the alleged health risks associated with them.
Litigation In The U.S.
As a class action suit is brought against Johnson & Johnson by Canadian women, thousands more are pending in the U.S. Following two major lawsuits in which Johnson & Johnson was ordered to pay $55 million and $72 million, many women and family members of women who have passed away have filed suits claiming the company's products were responsible for the deadly disease. Women have claimed that the company hid valuable information related to the health risks of their products from consumers. Johnson & Johnson has aggressively denied these claims and has managed to get several cases dismissed, including two in New Jersey.
Studies On Substance Exposure And Cancer
Cancer.org identifies several ways that researchers typically identify a substance's carcinogenic qualities. Lab studies are typically done to determine carcinogenic properties in substances. In these studies, animals are exposed to a substance to see if it causes tumors or other health problems. Researchers might also expose normal cells in a lab dish to the substance to see if it causes the types of changes that are seen in cancer cells, the group says. Other studies include studies done on people where researchers will observe cancer rates in different groups of people and compare the groups that have and have not been exposed to the substance.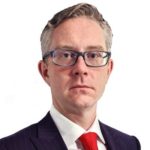 Mr. Banville is a personal injury attorney who has experience in handling auto accidents, work injuries, medical malpractice, dog bites, slip and falls, and representing survivors and victims of sexual abuse. Mr. Banville is affiliated with law firms in Pennsylvania, New York, New Jersey, Delaware, D.C., and Maryland. Abuse Guardian