October 11, 2011
A study by the U.S. Centers for Disease Control and Prevention (CDC) found that emergency room visits of persons under age nineteen for traumatic brain injuries (TBIs) from sports and recreational activities increased 62% between 2001 and 2009.
Reviewing data from the Electronic Injury Surveillance System–All Injury Program (NEISS-AIP), the CDC found that emergency departments in the U.S. treated 153,375 persons less than nineteen years of age for nonfatal traumatic brain injuries related to organized sports such as football, unorganized sports and recreational activities including skating, bicycling and playground activities. By 2009, the number of children and adolescents seeking such TBI treatment at emergency departments jumped dramatically to 248,418.
Males between 10 and 19 years of age suffered the most TBIs.
"These increases might reflect an increased participation in sports and recreation, an increased incidence of TBI among participants, and/or an increased awareness of the importance of early diagnosis of TBI," study researchers wrote in an accompanying editorial.
The report entitled Nonfatal Traumatic Brain Injuries Related to Sports and Recreation Activities Among Persons Aged ≤19 Years — United States, 2001—2009 appears in the CDC's Morbidity and Mortality Weekly Report.
The top ten sports and recreational activities resulting traumatic brain injuries were:
Bicycling
Football
Playground
Basketball
Soccer
Baseball
All-terrain vehicle riding
Skateboarding
Swimming
Hockey
"By increasing awareness of TBI risks from sports and recreation, employing proper technique and protective equipment, and quickly responding to injuries, the incidence, severity and long-term negative health effects of TBIs among children and adolescents can be reduced," the report said.
After a bump, blow or jolt to the head or body that causes sudden movement or impact of the head, the CDC advises that parents and coaches should watch for any change in the child's behavior, thinking or physical functioning that could indicate a TBI, especially if the child:
Appears dazed or stunned
Is confused about assignment or position
Forgets an instruction
Is unsure of game, score, or opponent
Moves clumsily
Answers questions slowly
Loses consciousness (even briefly)
Shows mood, behavior, or personality changes
Can't recall events prior to hit or fall
Can't recall events after hit or fall
Children reporting any of the following symptoms after such a bump, blow or jolt may be experiencing a TBI:
Headache or "pressure" in head
Nausea or vomiting
Balance problems or dizziness
Double or blurry vision
Sensitivity to light
Sensitivity to noise
Feeling sluggish, hazy, foggy, or groggy
Concentration or memory problems
Confusion
Does not "feel right" or is "feeling down"
Julie Gilchrist, MD, study researcher and pediatrician with the CDC's Division of Unintentional Injury Prevention in the National Center for Injury Prevention and Control, told WebMD, "It takes time for symptoms to develop. So if they are showing signs on Monday it may be because of something that happened at Friday's football game."
Parents and coaches can learn more about how to prevent and recognize a traumatic brain injury by visiting the CDCs webpage Concussion in Sports.
The CDC and National Football League partnered to offer free online training course for health care professionals called Heads Up to Clinicians: Addressing Concussion in Sports among Kids and Teens.
The New York Times reports that 32 states have passed laws requiring concussion education for young athletes, parents and coaches.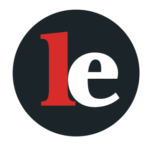 The Legal Examiner and our Affiliate Network strive to be the place you look to for news, context, and more, wherever your life intersects with the law.