A hard working father of three was killed in a hit-and-run accident in Queens, leaving behind a mourning family.
Drunk Driving Takes Another Life
The victim, who was cycling home after work at around 3:00 a.m., was hit by a man driving a red Ford Escape. Witnesses saw the accident and called an ambulance when it became clear that the victim was at the very least unconscious. EMT's immediately began to administer CPR and rushed him to the hospital where doctors declared that he had passed away from his injuries.
Around four hours later the police found the red Escape, which had clear signs of being involved in an accident, including a fractured windshield. The driver, a 25-year-old man, was clearly intoxicated. He has been charged with a DWI, the refusal to take a breathalyzer, aggravated unlicensed operation of a vehicle, and driving a vehicle without an interlock device.
The fact that he has been charged with driving a vehicle that doesn't have an interlock device reveals that he has had at least one prior DWI conviction. In 2009, Leandra's Law made it so that anyone who was found guilty of Driving While Intoxicated after August 15th, 2010 would need to have an ignition interlock device installed on each vehicle they own or regularly operate. In addition to his, a note on their license would say "ignition interlock".  
As the investigation continues, he may face additional charges.
Victim's Family May Pursue Legal Action
The neighborhood, where the victim was a resident for nearly 15 years, has already started to take donations to help his surviving family with their unexpected financial loss. However, donations, which are wonderful and may help, will only go so far and last for so long. In order to prevent financial devastation from the loss of a contributing family member, his family may choose to file a wrongful death lawsuit against the driver who hit him.
A wrongful death lawsuit can cover the unexpected funeral and burial expenses and provide compensation for the loss of his income, loss of inheritance,  loss of consortium, and even emotional trauma.
Our experienced bicycle accident lawyers have helped both the victims and their families recover their losses after an accident. Together, we work with out clients to investigate the accident, identify all parties responsible, collect evidence, interview witnesses, talk to the insurance companies, and negotiate settlements.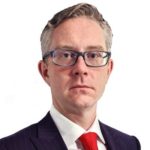 Mr. Banville is a personal injury attorney who has experience in handling auto accidents, work injuries, medical malpractice, dog bites, slip and falls, and representing survivors and victims of sexual abuse. Mr. Banville is affiliated with law firms in Pennsylvania, New York, New Jersey, Delaware, D.C., and Maryland. Abuse Guardian