Although Chicago has been named one of the top 10 bike-friendly cities in America, the many bicyclists on the Chicago roads have also led to an epidemic of bike fatalities and serious injuries. In fact, recently within a stretch of just 12 days in September, there were 3 reported serious bike crashes and 4 reported bicycle related deaths in Chicago.
The fatalities in recent months include the following:
Driver of an SUV struck and killed 55-year old bicyclist riding across a pedestrian crossing in Mount Prospect. (Driver received several citations, including failure to stop for a pedestrian in a crosswalk and improper passing of a vehicle stopped at a crosswalk.)
Double-decker bus fatally struck and dragged a bicyclist on Michigan Avenue.
25-year old killed when flatbed truck driver ran bicyclist over at a stop light.
Flatbed truck driver ran over and killed student bicyclist as driver made a right turn. (Driver ticketed for driving in a bike lane and for failure to take due care of bicyclist in roadway.)
Bicyclist in Roscoe Village was hit and killed instantly by flatbed truck carrying construction equipment. (Driver cited for failure to take due care of bicyclists in the roadway.)
Student killed while riding bicycle in Evanston when concrete truck hit her, causing her to fall off bike and under the truck.
These accidents are no small problem. As the Chicago Tribune noted, the presence of cyclists in Chicago is "a reality that requires not just an acceptance of the increasing presence of cyclists, but a level of alertness that entails checking side mirrors to see whether a bike lane has someone coming up from behind.  At minimum, cyclists need room to maneuver."  We especially must be aware of the danger involving trucks due to their enormous size and ability to cause great harm, as the fatalities above reveal.
As a community, we all must recognize the very real danger of motor vehicles co-existing with bicyclists on the road.  The problem will only take on more importance in the future because the number of bicyclists in Chicago continues to dramatically increase.  In fact, bike-share programs in the U.S., like Divvy, have flourished to over 32,000 bicycles in about 100 cities.  With such an increase in bicycles on the road, we must increase awareness of the prevalence of severe injury and death of bicyclists, along with the types of accidents that occur.
To everyone on the road: Be safe and be aware.
Joshua L. Weisberg and Gabrielle C. Romano of Rapoport Law Offices contributed to this blog post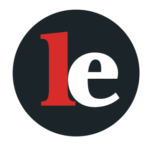 The Legal Examiner and our Affiliate Network strive to be the place you look to for news, context, and more, wherever your life intersects with the law.