Mosquitos have long been an annoyance, but now they pose increasing danger to people. West Nile Virus, spread by mosquitoes, has been a threat for several years but this year there is a new mosquito-borne threat called chikungunya, according to the U.S. Centers for Disease Control and Prevention (CDC).
Chikungunya first showed up in Florida but has spread to 34 other states. Most recently, in a high profile case, Joe Peralta Tampa Bay Rays pitcher said he believes that he is infected with the virus and as such was placed on the disabled list by the team.
Concerns
Due to travel, more people are risk of becoming infected and it is something to worry about, says Stephen Higgs, one of the world's leading researchers of this particular virus and director of Kansas State's Biosecurity Research Institute.
"Those travelers have come back from an infected area, most likely the Caribbean, and they've become infectious to mosquitoes because they are carrying chikungunya in their blood," Higgs said. "They have been bitten by mosquitoes in the United States and those mosquitoes have become infected. The mosquitoes go through an intrinsic incubation period and then have enough virus to transmit to new people in the United States."
A large concern, Higgs says, is that the virus is transmitted by two types of mosquitoes and both are largely found throughout the United States. The mosquitoes don't directly transmit the virus, but rather indirectly by biting people.
Chikungunya Symptoms & Prevention
The virus displays symptoms that include joint pain similar to arthritis and fever. Although the pain might dissipate after a few days, there is a chance it could last for weeks.
The best way to avoid the virus, says Higgs, is to avoid mosquito bites. To avoid bites, avoid going outdoors at dusk and dawn when mosquitoes are at their most active time. Also, not keeping standing water around your house will eliminate mosquitoes and lastly, using repellent while outdoors.
Virus Treatment
There is no medicine to treat chikungunya virus infection or disease.
Decrease the symptoms:

Get plenty of rest
Drink fluids to prevent dehydration
Medicines, such as ibuprofen, naproxen, acetaminophen, or paracetamol, can be used to relieve fever and pain.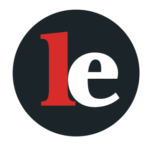 The Legal Examiner and our Affiliate Network strive to be the place you look to for news, context, and more, wherever your life intersects with the law.