Laundry detergent pods were first introduced to the market in 2012. Since then, these detergent pods have found a more permanent place in the market but it has lead to some dangerous results. News reports last week once again detailed the growing danger that laundry detergent pods pose to young children. On Monday, researchers at the Research Institute at Nationwide Children's Hospital published a study detailing the hazardous effects that result when children consume detergent pods.
The study, conducted over a two-year span, consisted of data gathered from 62,254 calls made between 2013-2014 to poison control centers across the United States. All calls studied detailed cases where children under the age of 6 were exposed, primarily through ingestion, to laundry and dishwasher detergent. The calls revealed a 17% increase in reports of children consuming laundry detergent pods and a 14% increase in children consuming dishwasher detergent packets. The study also revealed a wide variety of injuries suffered by pod consumption including: 17 coma cases, 6 respiratory arrest cases, 4 cases of children suffering from pulmonary edema, and 2 cases of cardiac arrest.
Concern regarding the health hazards of detergent pods is not a recent development. In 2012, the Centers for Disease Control and Prevention identified that detergent pods posed a threat to public health after four cases where children suffered injuries after consuming detergent pods were reported. Similarly, in 2014, the Research Institute also discovered the dangers presented by detergent pods after analyzing 17,000 cases where children suffered from vomiting, respiratory issues, and, in some cases, death after being exposed to detergent pods.
As the Research Institute's most recent study shows, detergent pods certainly should raise public health concerns. When discussing the study's results, Dr. Gary Smith, the director of the Center for Injury Research and Policy at Nationwide Children's Hospital said, "we have never seen anything like this. . . We've even had two deaths in the last two years due to exposure to laundry detergent packets." In total, at least seven people have died after ingesting detergent pods including children and elderly adults with dementia.
Critics of these types of detergent pods claim that children are attracted to the pods because the packets' bright colors and aromas closely resemble candy or a teething toy. The National Capitol Poison Center encourages parents of young children to prevent poisonings by storing laundry products out of sight and reach of children or using liquid detergent instead. In another effort to deter consumption of detergent pods, several US manufactures have agreed to coat their products with a bitter substance. Likewise, lawmakers have also taken a stab at trying to reduce the harms presented by detergent pods. In February of this year, Representative Jackie Speier introduced the Detergent Poisoning and Child Safety Act in the House of Representatives in an attempt to combat the dangers posed by detergent pods. However, this bill has yet to be passed. Hopefully, these efforts will assist in preventing injuries.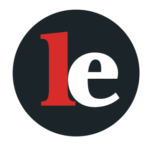 The Legal Examiner and our Affiliate Network strive to be the place you look to for news, context, and more, wherever your life intersects with the law.