In 2017, 303 traffic fatalities occurred on Nevada roads, which was the first time since 2013 that fatalities were fewer than the previous year. Sadly, this trend ended over just as quickly as it began: as of Dec. 10, 306 fatalities were reported on Nevada roads in 2018. Unfortunately, many of these fatal accidents could have been easily prevented if the driver or passengers had simply been wearing their seat belts.
Today, the safety benefits of wearing a seatbelt are common knowledge, with over 90 percent of Americans buckling up when on the road. The 10 percent that do not wear their seatbelts, however, add up to almost 27.5 million people being left unbuckled. Both within the state of Nevada and nationwide, this is one of the most common preventable causes of car crash fatalities.
In an attempt to counteract this problem, Nevada law enforcement runs an annual "Click it or Ticket" campaign to reduce the number of preventable fatalities caused by seatbelt non-compliance. During the duration of the program, which most recently spanned from Nov. 18 to Dec. 2 2018, officers issued 534 citations from a grand total of 455 traffic stops. Of these citations, 74, or approximately 14 percent, were due to individuals not wearing seatbelts.
Choosing to not wear a seatbelt can have tragic consequences. On a single night in July 2018, four people were killed in three crashes on Nevada roads due to not wearing a seatbelt. Two of these crashes were single-car rollover incidents where occupants of the car, two in the first crash and one in the second, were ejected from the vehicle upon impact.
By making the decision to ignore seatbelt safety laws, you endanger more than just your own life. In crashes with a large enough impact, your body can be ejected from the car, injuring or killing others around you. Taking that extra couple of seconds to ensure that you and anyone else in the same vehicle as you is wearing their seatbelt can truly be a life changing decision. Hopefully in the meantime, law enforcement officers will continue working on initiatives that encourage this positive behavior on the roads.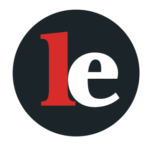 The Legal Examiner and our Affiliate Network strive to be the place you look to for news, context, and more, wherever your life intersects with the law.