According to the Federal Motor Carrier Safety Administration (FMCSA), the rate of truck accidents and fatalities has begun to creep up after several years of decline.  The nearly 11 million trucks that travel U.S. roads each year make up only 4.7 percent of all passenger vehicles, yet are involved in 12.4 percent of all fatal crashes. Fatalities (per miles driven) are 17 percent higher for trucks than for passenger vehicles. This escalating safety issue is driven by an economic model that is fundamentally unsound. Truck drivers – compensated by miles driven, not hours worked – are pushed to ignore safety measures, delay repairs and drive in a fatigued state.
Not surprisingly, the vast majority of people killed in accidents with trucks are the occupants of cars that are hit. A passenger in a vehicle that collides with a truck is five times more likely to die than the truck driver. In fatal two vehicle crashes involving a passenger vehicle and a large truck, 97% of the deaths were the occupants in the passenger vehicles. Further, more fatal crashes happen on minor roads than on interstates and freeways.
So what are some reasons that trucking accidents are on the rise? Inexperienced or low skill drivers is a common theme in truck drivers involved in collisions. Due to the long hours and minimal pay, trucking carriers experience a high turnover rate. This leads to a constant influx of new, inexperienced truck drivers, who don't have the training or the hours logged to make safe driving decisions. Unsafe trucking equipment is another factor involved in the rise in accidents. The American Trucking Association estimates that only about 10% of trucks on the road have any sort of active safety technology. A 2009 study of over a million lines of data on truck violations previously unavailable to the public found more than 28,000 trucking companies, representing more than 200,000 trucks, operating on U.S. roads with safety violations. These violations included defective brakes, bald tires, loads that dangerously exceeded weight limits, and drivers with little or no training or drug and alcohol dependence. Trucking companies are also pushing the federal government to increase the amount of "doubles" and "triples" that are allowed on highways. Such trucks would require as many as six axels, be longer than a Boeing 737, and 20 times heavier than the average passenger vehicle. Studies have found that double trailers are two to three times more likely to be involved in crashes as other rigs. Triple trailers are banned in many states because of safety concerns, including their propensity to tip and sway into oncoming traffic, and increased braking distances.
Illinois is listed in the top-10 states in the country with the highest percentage of carriers with Unsafe Driving alerts. If you are a loved one is involved in a trucking accident, seeking legal representation from an experienced trial attorney is imperative to protecting your rights.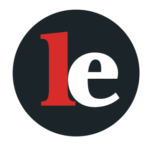 The Legal Examiner and our Affiliate Network strive to be the place you look to for news, context, and more, wherever your life intersects with the law.