The more we turn to the Internet to perform our daily functions – from work to banking to emails to communicating with schools and business associates – the more vigilant we need to be, as consumers, to ensure that our information is kept private and computer security is a regular task.
Recently, we wrote a post titled, "Securing Mobile Devices Against Security Attacks & Theft," which outlined specific ways to ensure that your mobile device was secure from being hacked. But, In addition to securing your mobile device, it's also important to make sure your computers are secure to prevent theft and also detect any possible discrepancies immediately.
Although bill pay and online billing is growing in popularity, some people are apprehensive about the associated risks, such as privacy infractions and identity theft. While others are concerned about fake web pages that intercept the user's information. These are valid concerns and even if you embrace this new technology, you need to follow a few tips for your own safety.
Below are some safety measures to put in place that will help ensure your privacy and safety while surfing the internet or paying your bills online.
When away from home, try to avoid paying bills online, if possible. Putting your personal information into a public computer at say the library or airport comes with inherent risks. Criminals are able to access these computers and install programs that swipe your credit card information, PIN numbers and passwords – which will result in a disastrous financial mess that will likely take months to clear up. Although being on your own laptop or computer is helpful, it's not much safer if you are connected to a public Wi-Fi network, where you still have some risk.
One of the most important precautions users need to heed is ensuring their browser is up-to-date. Most browsers will warn the user if the connection is not safe or secure, but you need to do your part and make sure the browser stays up-to-date. Having it set to update automatically is beneficial.
Change your passwords every two months. It may sound like a pain but it will keep your computers safe.
Never click on any links contained in emails, instead go directly to the site, to avoid phishing scams. Large brands including PayPal and eBay or even your bank will not send sensitive information in the body of an email.
When paying bills online, make sure the site is secure before putting in any personal information. You can verify that the site is safe by checking that the url start with "https," which signifies that the connection is indeed secure. Also, look for a padlock icon that is typically located in one of the screen corners.
This is by no means an exhaustive list of safety practices but it is a good starting point to ensuring that your information is kept safety and private and out of the wrong hands.
Read about the different types of computer risks and how you can protect yourself.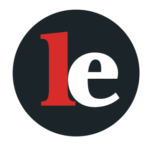 The Legal Examiner and our Affiliate Network strive to be the place you look to for news, context, and more, wherever your life intersects with the law.