Among lawsuits filed against manufacturers of drugs such as Invokana, many have sought punitive and compensatory damages while claiming to have suffered from severe side effects about which companies inadequately warned consumers. One such alleged side effect of the drug is ketoacidosis.
One case alleging that link is that of a Louisville, Kentucky woman who claims to have taken Invokana in April of 2013 to help treat her diabetes. She alleges that use of this product led to the development of ketoacidosis. Having filed the lawsuit in the U.S. District Court for the Western District of Kentucky, the plaintiff is seeking punitive and compensatory damages.
Her case has been filed in court as number 3:15CV-894-JHM.
Drugs To Treat Diabetes Caused Ketoacidosis, Invokana Lawsuit Plaintiff claims
The suit alleges that Invokana engaged in disseminating inaccurate, misleading or false information about an injury-causing drug with "a reasonable expectation that such information would be used and relied upon by healthcare professionals throughout the state of Kentucky." According to court documents, the plaintiff relied on this information when taking Invokana and other drugs including Farxiga and as a direct result, suffered ketoacidosis. The plaintiff claims to have suffered severe and permanent physical and emotional injuries.
Ketoacidosis Explained
Ketoacidosis is a serious condition that can possibly lead to diabetic coma or death. The condition occurs when cells don't get the glucose needed for energy because there is not enough insulin. Fat is then used in its place. The fat then releases chemicals called ketones which can then build up in the blood making it more acidic. High levels of those ketones can poison the body.
Warning signs of this condition include thirst or very dry mouth, frequent urination, high blood glucose levels, high levels of ketones in the urine, constantly feeling tired, dry or flushed skin, nausea, vomiting or abdominal pain, difficulty breathing, fruity odor on the breath and a hard time paying attention.
Links Between Invokana and Ketoacidosis
According to court papers, Invokana was approved by the FDA in March 2013 for the treatment of Type 2 diabetes. It was the first in the gliflozin class to be approved in the U.S. Since the release of Invokana, Farxiga and Invokamet, all three drugs mentioned in the case, the FDA has received "a significant number of reports" of diabetic ketoacidosis and kidney damage among users of the drug. Analysis of the adverse events database shows that those who took one of the medications are several times more likely to report ketoacidosis and/or kidney damage than those taking non-SGLT2 diabetes drugs to treat diabetes.
As a result, many patients have filed lawsuits against manufacturers claiming that the drug causes severe side effects and that the companies were negligent in communicating the risks associated with the drugs.
Other Relevant Articles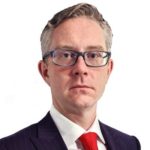 Mr. Banville is a personal injury attorney who has experience in handling auto accidents, work injuries, medical malpractice, dog bites, slip and falls, and representing survivors and victims of sexual abuse. Mr. Banville is affiliated with law firms in Pennsylvania, New York, New Jersey, Delaware, D.C., and Maryland. Justice Guardians