Aerial boom lifts are commonly used on construction sites, but they have a potentially deadly defect that many manufacturers and equipment rental companies have failed to address. An aerial boom lift can be used on a jobsite to place workers at heights instead of using ladders and scaffolding. They are motorized buckets that are elevated through an extending arm, which can be straight or articulated. To move, operators use a control panel to elevate the platform by increasing the angle of the arm or extending the arm. While doing this, they continue to face the control panel. As a result, their backs are often turned away from the area where the platform is moving. The operator of the boom lift faces a safety conundrum,  do they face where the platform is moving and operate the boom lift without looking at the control panel or do they look at the control panel and have their back towards where the platform is moving?
When an operator cannot see where the platform is moving, they are at risk of striking their head or back against an overhead obstruction, such as a support beam. When this contact occurs with enough force, the operator's torso can be pressed into the control panel, which may continue to move the lift, causing the boom to continuously push the worker into the obstruction – thereby crushing the worker. Boom lift crush injuries have caused countless injuries and even deaths.
As early as 2005, worker safety organizations took note of this hazard and by 2008 a construction information sheet was published that acknowledged the danger associated with operation of a boom lift. Between 2012 and 2014, all of the major boom lift manufacturers began introducing some version of an operator crush countermeasure. Unfortunately, manufacturers offer these devices as optional equipment and rental companies still rent boom lifts without anti-crush technology. In fact, rental companies are not steering their customers to boom lifts with smart barrier guards, even when they know their customers will be working near overhead obstructions. Rental companies will only install the smart barrier guards if a customer specifically requests it.
Boom lift rental companies refuse to take leadership in recommending new safety devices based on their customer's anticipated work environments. Manufacturers of boom lifts have made safety optional when they offer smart barrier guards without making them a standard feature. Both rental companies and boom lift manufacturers may be held responsible for injuries sustained by a boom lift operator when they are operating a boom lift that does not have anti-crush technology. If you or a loved one has been injured on a construction site, contact the trial attorneys at Rapoport Law Offices to see if we can be of assistance to you and your family.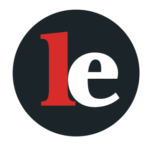 The Legal Examiner and our Affiliate Network strive to be the place you look to for news, context, and more, wherever your life intersects with the law.