On November 7, 2007, the Consumer Product Safety Commission, in cooperation with Spin Master, of Toronto, Canada, announced a voluntary recall of Aqua Dots. The toys, manufactured in China, consisted of tiny colored beads that stick together when sprayed with water, forming fun designs and shapes. The beads were supposed to be made with a nontoxic compound found in glue, but instead the Aqua Dots beads were coated with an industrial solvent that if ingested, the body converts it into GHB, also know as the "date rape" drug. The compound can induce unconsciousness, seizures, drowsiness, coma and death. The recall was issued after two children who swallowed the beads reportedly became violently ill immediately, and symptoms included repetitive vomiting, seizures and ultimately a comatose state. Fortunately, both children fully recovered.
The Consumer Product Safety Commission (CPSC) alleged that Spin Master continued to sell Aqua Dots while receiving complaints it was sickening children with a version of the date rape drug, gamma hydroxybutyrate (GHB),and knowingly failed to report a defect and hazard associated with Aqua Dots. It also accused the company of knowingly importing and selling a banned hazardous substance. Today, the commission plans to announced that Spin Master will pay $1.3 million, the third largest toy-related penalty issued by the CPSC. Spin Master denied the allegations saying it settled the matter to "avoid further costly legal expenses."
This lawsuit is another harsh reality about the lack of safety standards especially among products manufactured in China. Over 90% of tainted products are manufactured in China. Why? Because it is cheaper! Do US corporations that send work to China care about recalls? No! Do they care about safety? No! Do they care about quality? No! Think that I am being too cynical? Check out the Consumer Product Safety Commission list of recalled products from China.
The CPSC says it recognizes that more must be done to prevent the importation of hazardous toys and other products from China, but are they working quickly enough to save our children? It astounds me that we continue tolerate this level of ineptitude and non-adherence to safety standards at the risk of illness and injury to our citizens. These corporate types can injure our people, our environment, make people sick, even kill them, apparently, with impunity. Why does our government permit this, year after year, decade after decade? These greedy corporations don't seem to even care about lawsuits anymore because tort reform protects them. They care about one thing only – profits!
"Tort reform" is a concept that favors corporate profits over a person's right to pursue litigation to its just conclusion. Foreign corporations are protected from citizen's lawsuits or their liabilities for damages are protected by an artificial and antiquated damages "cap". Corporate financial "bailouts" are favored by politicians while the tax burdens are assumed by ordinary citizens. Who is protecting our children?
Across the country, lawsuits are being filed on behalf of parents against toy companies and retailers, to compensate families and to ensure that companies take steps to prevent more accidents. The single most important safety device against corporate America is the threat of a lawsuit. Fight back for the safety of your children. Additionally, I urge parents to sign up for the CPSC's automated notification system at the www.cpsc.gov, to stay abreast of toy recalls.
Mark Bello has thirty-three years experience as a trial lawyer and twelve years as an underwriter and situational analyst in the lawsuit funding industry. He is the owner and founder of Lawsuit Financial Corporation which helps provide legal finance cash flow solutions and consulting when necessities of life litigation funding is needed by plaintiffs involved in pending, personal injury litigation. Bello is a Justice Pac member of the American Association for Justice, Sustaining and Justice Pac member of the Michigan Association for Justice, Business Associate of the Florida, Tennessee, and Colorado Associations for Justice, a member of the American Bar Association as well as their ABA Advisory Committee, the State Bar of Michigan and the Injury Board.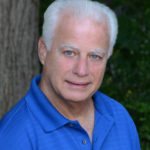 Experienced attorney, lawsuit funding expert, certified civil mediator, and award-winning author of the Zachary Blake Legal Thriller Series. The series features super-trial lawyer Zachary Blake handling "ripped from the headlines" legal and political issues of the day. The series currently consists of Betrayal of Faith, Betrayal of Justice, Betrayal in Blue, Betrayal in Black, and Betrayal High, with a sixth Zachary Blake novel due out later this year. To learn more about these topical social justice legal thrillers. please visit markmbello.com. Mark is a member of the State Bar of Michigan, a sustaining member of the Michigan Association for Justice, and a member of the American Association for Justice.