An investigation of medical devices on the market in the United States shows that most have little, if any testing to prove their safety and effectiveness, according to Consumer Reports, an independent, non-profit organization focused on consumer advocacy regarding the safety and reliability of products in the marketplace.
Consumer Reports looked at four types of medical devices that have been in the news recently for their adverse effects, transvaginal mesh, Lap-bands, metal hip replacements and cardiac devices. The organization chronicled the stories of people with lives affected by these defective medical devices.
One woman is one of the hundreds of thousands of women who have undergone surgery using transvaginal mesh for treatment of pelvic organ prolapse (POP) or stress urinary incontinence (SUI). She has suffered severe transvaginal mesh side effects, which can include a severely decreased quality of life due to pain, bleeding, infection, mesh erosion, vaginal scarring and shrinkage, and recurrence of POP or SUI.
Like many Americans, a woman profiled battled obesity and turned to surgical intervention. She had the Lap-Band implanted, a gastric band encircling the upper portion of the stomach that creates a small stomach pouch and works by making it difficult to eat large amounts of food. However, her Lap-Band pouch was so small she had trouble eating anything and caused her to vomit daily. An endoscopy later found that the Lap-Band had cut into her stomach. She underwent emergency surgery and suffered life-threatening complications.
An orthopedic surgeon was so satisfied with the performance of his DePuy ASR metal-on-metal hip replacement shortly after surgery that he recommended and implanted it in six of his patients, until one year later when he started having constant pain in his hip that was sometimes so severe he could not walk. Then he developed other metal hip replacement side effects, including high levels of chromium and cobalt in his blood, disturbed sleep, moodiness, anxiety, hearing and vision problems and tinnitus.
"While most of us have heard about the safety problems with metal-on-metal hips in the news, these devices are just one illustration of a much larger failure in our regulatory system," said Nancy Metcalf, senior program editor, Consumer Reports.
At issue is the U.S. Food and Drug Administration (FDA) Premarket Notification process, known as the 510(k), in which a manufacturer notifies the FDA of their intent to market a medical device they deem "substantially equivalent" to a an already approved medical device. Unlike the Premarket Approval (PMA) process for new devices, manufacturers filing a 510(k) are not required to submit any results of clinical testing data proving their device is safe and effective. Devices that come to market through the 510(k) process are "cleared" for sale by the FDA, not approved, based upon the demonstration they are substantially equivalent to an existing device, however substantially equivalent does not mean the devices must be identical. Manufacturers can save a lot of money if their device can get clearance through the 510(k), costing only about $4,000 instead of the $220,000 required for Premarket Approval. Still less than the $1.84 million for a new prescription drug application.
Transvaginal mesh manufacturers did not have to prove their products were safe and effective because they gained FDA clearance by claiming transvaginal mesh was substantially similar to abdominal hernia mesh products, even though manufacturers were marketing transvaginal mesh for treatment of different conditions and designed it for placement through the vagina instead of open incision. The FDA received nearly 3000 complaints of serious Transvaginal mesh complications between 2008 and 2010 alone.
The FDA cleared the DePuy ASR for sale in the United States based on it being substantially similar to older metal-on-metal hip replacement devices, even though such devices were known to have problems. The design of the DePuy ASR made it difficult to implant and resulted in improper fusing with bone. Patients experienced loose implants and the friction of the metal-on-metal hip components left metal shavings in the soft tissue surrounding the implant, causing pain, inflammation and death of the tissue. The DePuy ASR had a high failure rate and many patients required revision surgery to remove and replace the defective device. In 2009, DePuy Orthopaedics Inc, part of Johnson & Johnson, pulled the hip replacement device from the Australian market, but did not issue a hip replacement recall in the U.S. until late 2010.
Even the Premarket Approval system for new medical devices is no guarantee that device is safe and effective.
The Lap-Band adjustable gastric band for use in morbidly obese patients went though the more stringent Premarket Approval system and received FDA approval based upon one small study of 299 people, 25% of which had their Lap-Band removed before completing the three-year study due to serious complications.
Consumer Reports also looked at cardiac devices such as implantable cardioverter defibrillators, vena cava filters and automated external defibrillators, all of which have had a significant number of adverse effects reported. According to the investigation, defective leads that attach the defibrillator are a serious problem, including the recalled St. Jude Riata leads and Medtronic Sprint Fidelis leads implanted in nearly 350,000 people.
While the Institute of Medicine's Committee on the Public-Health Effectiveness of the FDA's 510(k) Clearance Process has called for an overhaul of the FDA's Medical Device Regulatory System, Congress is considering several new bills that would allow medical device manufacturers to put devices on the market even easier and faster.
Consumers Union, the advocacy arm of Consumer Reports agrees and is calling for stronger medical device laws, including an end to the 510(k) process, premarket testing of life-sustaining devices, a national registry to track devices adverse effects and a system to notify patients of emerging data of adverse effects and recalls.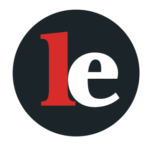 The Legal Examiner and our Affiliate Network strive to be the place you look to for news, context, and more, wherever your life intersects with the law.