TheProductLawyers.com reports on the controversy surrounding IVC Filters. The devices have become the focus of numerous lawsuits alleging they have caused undue harm and/or continuing harm.  They have also been the focus of  public safety communications released by the U.S. Food and Drug Administration (FDA). The latest FDA communication focused on the amount of  time the filters should remain in the body, stating that they are removed within 29-54 days following the time of implantation except in cases where the risk of pulmonary embolism remains.
What Are The Filters Used For?
Filters are generally used when patients cannot take traditional anticoagulant drugs but are susceptible to the formation of blood clots. The small, cage-like devices are meant to capture blood clots as they migrate through the bloodstream to prevent them from reaching the heart or lungs. Should a blood clot reach these organs they could cause pulmonary embolism or other life-threatening complications. The filters are meant to be used temporarily until the threat of blood clots has passed.
FDA Warns Filters Are Meant For Temporary Use
In addition to the most recent communication from the FDA, the agency had released another communication dated August 2010 specifically detailing  the removal and retrieval of Inferior Vena Cava filters. It reminded medical professionals that the filters needed to be removed as soon as possible after the risk of pulmonary embolism passed. The report also noted that filters were not being removed when they should be in many cases.
Hundreds Of Adverse Events Reported
The FDA  reported that it was in receipt of over 920 adverse event reports submitted via a reporting system the agency had set up. The reports described the various complications suffered by patients using the filters and were received between 2005 and August 2010. Of those reports, 328  of the adverse statements indicated that  migration of the devices to other parts of the body had occurred. Many of those reports also claimed a filter fractured and the pieces had lodged into organs or perforated veins and blood vessels.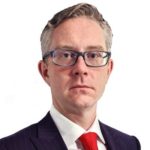 Mr. Banville is a personal injury attorney who has experience in handling auto accidents, work injuries, medical malpractice, dog bites, slip and falls, and representing survivors and victims of sexual abuse. Mr. Banville is affiliated with law firms in Pennsylvania, New York, New Jersey, Delaware, D.C., and Maryland. Justice Guardians