Not too long ago, I pointed out in a recent blog that March was Brain Injury Awareness month. While general awareness of the signs, risks and types of brain injury is important, even more so is the ability to detect traumatic brain injury (TBI) as quickly and definitively as possible—something that a number of biotechnology companies are currently trying to bring to the sidelines of professional sports as well as day-to-day life.
Traditional Methods of Assessing a Concussion
For years, there have been a number of tests and tools that could help determine if the soft tissue of the brain has been injured. Unfortunately, many require access to sophisticated apparatus and experienced technicians to interpret the results. These include the assessment of abnormal patterns of brainwaves with an electroencephalogram (EEG) and the use of magnetic resonance imaging (MRI) or a CT scan to detect brain hemorrhaging and swelling as well as fractures of the skull. But such tests take time and the results are far from foolproof.
Therefore, many medical personnel, trainers and coaches rely on the Standardized Assessment of Concussion (SAC) and the Sport Concussion Assessment Tool (SCAT)—observational tests that can be administered by almost anyone and anywhere in an attempt to detect changes in cognitive function. Through a series of questions and observations, the person administering the test can get a good idea, often within 90 percent certainty, as to whether or not an individual has suffered a concussion.
New Technology Being Considered by the NFL
One biotechnology company in particular is working to improve the accuracy of concussion assessment in (and on) the field to 100 percent, as well as conducted within moments after an incident. The company is Quanterix, and Kevin Hrusovsky, the company's CEO, claims they are close to perfecting a quick and accurate assessment that detects proteins and other biomarkers in the blood for those suspected of suffering a traumatic brain injury (TBI). NFL Commissioner Roger Goodell calls Quanterix's device "a blood test to reveal a concussion"—a potentially game-changing concept that has his League, along with General Electric, providing Hrusovsky's company with over $800,000 in grants during the past three years.
The reason for their interest is that, unlike some of the other competing devices in development, the Quanterix machine can also be used by researchers to search for signs of chronic traumatic encephalopathy, or CTE—a neurodegenerative disease that has plagued many former NFL players and possible been the cause of death for close to 100 former athletes. Quanterix believes his test can be used for more than detecting brain injuries, that scientists can use it to early detect a number of diseases that range from cancer and heart disease to Alzheimer's and diabetes. A promising development that could soon be a reality—ushering in a new era of early detection and effective treatment for a number of debilitating injuries and degenerative diseases that affect the human brain.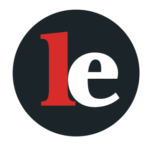 The Legal Examiner and our Affiliate Network strive to be the place you look to for news, context, and more, wherever your life intersects with the law.