November 21, 2010
A new report by the U.S. Consumer Product Safety Commission (CPSC) shows that even though there were fewer toy recalls in 2009, the number of toy related injuries has increased significantly.
According to the CPSC, an estimated 250,100 toy related injuries in 2009 required treatment in an emergency room. The number of incidents has increased every year since 202,300 such injuries in 2005. 74% of all toy related injuries in 2009 were children under the age of 15, 45% of all injuries occurred to the head and face area and 46% of all injuries were diagnosed as lacerations, contusions or abrasions.
Riding toys had the highest number of injures with 33% of all toy related injuries. The number one most dangerous riding toy was the non-motorized scooter representing 71% of all riding toy injuries. Flying toys came in second.
Toy related deaths decreased in 2009, with only 12 reported fatalities among children under 15.
The CPSC attributes the decline in toy recalls to new regulations. The U.S. Government recently established toy safety rules, including the lowest lead content and lead paint limits in the world; limits on phthalates; a mandatory toy standard instead of a voluntary one; and the prevention of dangerous products from coming to the county by working with Customs and Border Protection data systems to track shipments.
"By limiting metals and chemicals in toys and making the voluntary standard mandatory, CPSC has put safeguards in place for toys to better protect children," said Chairman Inez Tenenbaum in a CPSC release. "The increase in injuries is a concern, and we want parents to make safe purchases and for children to be safe at play."
This holiday season the CPSC is encouraging consumers to adopt a three-pronged safety approach to toys, including choosing age appropriate toys; wearing safety gear for sport toys; and allowing children to only play with toys in areas away from outdoor hazards such as pools, ponds and traffic and indoor hazards such as the kitchen, bathroom or near corded blinds.
Here are some additional safety steps from the CPSC that consumers can take while shopping this holiday season:
Scooters and other Riding Toys – Riding toys, skateboards and in-line skates go fast, and falls could be deadly. Helmets and safety gear should be worn properly at all times and be sized to fit.
Small Balls and other Toys with Small Parts – For children younger than age three, avoid toys with small parts, which can cause choking.
Balloons – Children can choke or suffocate on deflated or broken balloons. Keep deflated balloons away from children younger than eight years old. Discard broken balloons at once.
Magnets – For children under age six, avoid building or play sets with small magnets. If magnets or pieces with magnets are swallowed, serious injuries and/or death can occur.
Once the gifts are open:
Immediately discard plastic wrappings or other packaging on toys before they become dangerous playthings.
Keep toys appropriate for older children away from younger siblings.
Charging batteries should be supervised by adults. Chargers and adapters can pose thermal burn hazards to young children. Pay attention to instructions and warnings on battery chargers. Some chargers lack any mechanism to prevent overcharging.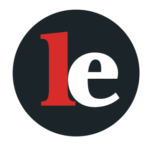 The Legal Examiner and our Affiliate Network strive to be the place you look to for news, context, and more, wherever your life intersects with the law.