A new report by the U.S. Consumer Product Safety Commission (CPSC), is urging parents to ensure that their televisions, furniture and appliances are properly anchored to prevent tip-over related incidents. Young children, when attempting to reach items such as the TV remote or game controller are known to use tables, dressers and the like and the result is a fatal accident.
The report shows that 349 consumers were killed between 20000 and 2011 when TV's, furniture and appliances fell on them. The highest year with reported fatalities was 2011 with a total 41 during that year, up from 31 in 2019. As future years are reported there may be more fatalities.
"We know that low-cost anchoring devices are effective in preventing tip-over incidents," said CPSC Chairman Inez Tenenbaum. "I urge parents to anchor their TVs, furniture and appliances and protect their children. It takes just a few minutes to do and it can save lives."
Agency estimates suggest that more than 43,000 consumers suffer injuries every year in tip-over accidents. More than 25,000 of those injuries are to children that are younger than eighteen. Falling furniture accounts for nearly half of all injuries reported. Falling televisions and t.v. stands have also proved deadly.
Heavy furniture – dressers, t.v. stands, cabinets, bookcases, televisions – these items cause severe head and other injuries to the body as a result of being crushed by the product or from being trapped underneath the weight. In several of the reported fatalities, the victim was struck in the head by a falling item.
The report also suggests that more and more families are purchasing flat screen televisions and as a result, the bigger and heavier televisions are moved into other rooms of the house and these items aren't properly anchored or secured to prevent tip-over injuries and accidents from occurring.
The agency recommends the following tips to prevent tip-over tragedies from happening:
All big and/or heavy furniture items should be anchored to the wall or to the floor.
Televisions should be placed on sturdy, low areas. Or anchor the furniture and the television on top of the base and place the TV as far back as possible on the furniture.
Remote controls, game controllers, toys and other items that entice children should be kept away from heavy furniture to dissuade them from climbing.
TV and Cable cords should be out of reach of children.
Stoves and ranges should be installed with anti-tip brackets.
Lastly and most importantly, small children should be monitored around these items, particularly if these safety measures have not been followed.
The CPSC has been warning consumers and parents about this hazard for many years. You can read more safety information regarding this issue as well as others by visiting their site at the following link: CPSC.gov. To report a dangerous product or a product-related injury please visit www.SaferProducts.gov where you can do so easily.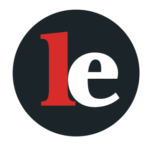 The Legal Examiner and our Affiliate Network strive to be the place you look to for news, context, and more, wherever your life intersects with the law.