The Nevada Department of Transportation (NDOT) has recently initiated a marketing campaign aimed at informing pedestrians that crossing roadways while distracted can be deadly—and they're getting people's attention through the use of some undeniably attention-getting images.
Sidewalk decals, similar to those you might have seen advertising your favorite brand on the floor of your local grocery store, are photo quality images that work in tandem with a powerful message for those pedestrians who might not be paying attention as they embark across the street. Realistic images of sharks, alligators and even the roof edge of a skyscraper provide graphic reminders of who dangers that first step off the curb can be if you're not paying attention. The photos are accompanied by the message "crossing distracted can be just as deadly," along with a mention of www.ePEDemic.org—Nevada's website in conjunction with the national movement to prevent pedestrian deaths called ZERO Fatalities.
Sponsored by NDOT, the sidewalk decals have been installed in 26 locations across the Truckee Meadows area. The second largest populated area in the state, Truckee Meadows includes the city of Reno which, along with the state of Nevada, has seen an alarming spike recently in pedestrian fatalities. To date, the state claims 47 pedestrian deaths—a 34 percent increase compared to the same date in 2016. Plus, Nevada does not rank well in the way of walker safety when compared to national numbers. A 2015 report from the Governors Highway Safety Association (GHSA) ranked Nevada seventh in the country with 2.25 pedestrian fatalities per 100,000 citizens—Delaware and Florida topped the list with 3.38 and 3.12 pedestrian fatalities per 100,000 respectively.
Pedestrian fatalities are most often caused by a number of issues that include: crossing improperly or jaywalking, not being visible, drivers not yielding, and drivers and pedestrians simply failing to watch out for one another. Safety experts say you can greatly reduce the danger while traveling on foot by following these suggestions:
Avoid using headphones, cell phones or other devices that divert your attention
Make Eye Contact with oncoming drivers to ensure they see you
Look Both Ways when crossing the road to stay alert and alive
Obey Signs and Signals and cross only in designated crossing areas
Wear reflective and bright clothing when walking outdoors at night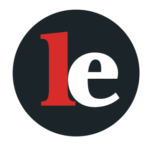 The Legal Examiner and our Affiliate Network strive to be the place you look to for news, context, and more, wherever your life intersects with the law.