In the Appalachian region of Tennessee, local lawmakers and law enforcement officials have watched legislation fall short when it comes to protecting the youngest victims of our current opioid crisis. Specifically, newborns suffering from neonatal abstinence syndrome (NAS)—a collective term given to withdrawal symptoms and other complications that babies express when their mothers used either elicit or prescription opioids and/or other drugs while the child was still in the womb.
While it's horrible to think that these infants are dealing with such problems due to their mothers' indiscretions, but it's insult to injury that many states—including Tennessee—have few if any laws on the books to help ensure they get their lives back on track. There has been previous legislation that provided a basis for either assault charges to be filed or the mother to complete a drug program if it was found she was using at the time of pregnancy, but a sunset provision allowed the law to expire in 2016. The reason? Medical providers argued that such repercussions discouraged pregnant drug users from seeking prenatal care—something they considered a greater travesty.
While it's hard to determine what role the law's demise has played, it is obvious to lawmakers that the number of infants with NAS born in Tennessee hospitals is on the rise again. The problem is becoming so prolific that Tennessee has named October Neonatal Abstinence Syndrome Awareness Month. "Prior to 2000, it would've been the talk of the hospital to have a baby that was withdrawing from opioids," commented congressman and doctor, Phil Roe, M.D. (R-1st District Tenn.) "I think you're going to have to come down hard on providers who are prescribing these opioids who are not experts in that… in treatment of addiction."
Unfortunately, Tennessee is not the only area to be hit hard with this unfathomable phenomenon. In North Carolina, the Catawba Valley Medical Center acknowledges that NAS is significantly on the rise—citing that often 1 in 5 infants in their NICU are suffering from the syndrome. And in Kettering, Ohio, a unique facility is opening its doors next month to exclusively treat babies suffering from NAS. Known as Brigid's Path, the center is unique in that it has resulted from a unified effort put forth by community members—most all of the equipment inside has been donated and it's staffed by volunteers.
Due to such developments now occurring with even more frequency across our country, NAS has begun to gain attention at a national level as well. The Comprehensive Addiction and Recovery Act (CARA) of 2016 was amended to include provisions regarding a "plan of safe care" for infants exposed to substances—most notably the requirement that any state which receives part of the $26 million in state CAPTA (Child Abuse Prevention and Treatment Act) grants must provide treatment to NAS infants and family while also having a system in place for monitoring both compliance and progress.
It is good that such measures are being taken to aid these innocents so horribly affected by the current crisis inundating our communities, but one must wonder if it is enough—bigger steps might need to be taken if we are to truly help these small members of our society.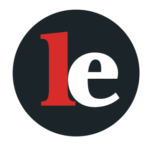 The Legal Examiner and our Affiliate Network strive to be the place you look to for news, context, and more, wherever your life intersects with the law.