Blood thinners such as Wafarin have been successfully used for decades and considered indispensable for the treatment of patients at risk for heart attack or stroke. However if the medication does its job too well, the patient may bleed to death unless action is taken to stop the drug's blood thinning capacity. That's exactly what has been happening to hundreds of Pradaxa users across the U.S., and there's no known way to stop the process.
Pradaxa, also known as Dabigatran, is a blood thinner similar to Warafin. Both drugs are used to treat a type of heart condition known as atrial fibrillation (A-fib) to reduce a patient's risk of a stroke. The big difference between Warafin and Pradaxa is that Warafin can be reversed in critical situations – Pradaxa can not, and that shortcoming is killing people in what many say is a slow and ghastly death.
Dr. Bryan A. Cotton, a Houston trauma surgeon reported that his team "pretty much threw the whole kitchen sink" at the Pradaxa problem to prevent the slow bleed out of a recent patient, but they were unable to stop the bleeding and the patient died.
Pradaxa has now been linked to more than 500 deaths in the United States. Almost a year ago, the Food and Drug Administration (FDA) initiated an investigation into serious bleeding events associated with Pradaxa. The investigation was a response to the 250 fatal adverse events reported regarding the drug at the time, but the deaths continue to pile up.
Dangerous Dabigatran side effects include:
Severe or uncontrolled bleeding
Blood in urine or stools
Bruises that occur easily or without cause
Coughing or vomiting up blood
If you are taking Pradaxa and experience any of the above side effects of blood thinners, contact your doctor immediately, before the situation worsens. The potential danger cannot be overstated.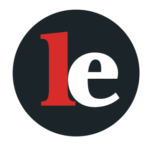 The Legal Examiner and our Affiliate Network strive to be the place you look to for news, context, and more, wherever your life intersects with the law.