Malpractice or damages caps are a recent controversy that has played out on a state level ever since the the first cap laws were enacted in the early part of this century. While more than 70 percent of states have some law that limits monetary awards in medical malpractice lawsuits, at least a dozen states currently claim such laws as unconstitutional. Missouri is of interest in that it has gone back-and-forth with the debate; first enacting them, then declaring them unconstitutional in 2012, and most recently reinstating them in 2015.
Why malpractice damage caps?
Supporters claim such caps can keep growing malpractice insurance costs in check, which in turn provides a better care environment where doctors can focus on what's important—the health of the patient. Opponents argue that such laws condone incompetence, protect those found guilty of negligence and ultimately violate the constitutional rights of the plaintiff.
What's worse, the delay of justice is most often the real crime. One such case is that of Nora Schmidt—the Nebraska mother successfully sued a Bellevue hospital over birth injuries and permanent brain damage to her child as caused by negligence and improper care. Yet, a year and a half after a jury awarded her $17 million, she still has trouble paying for her invalid daughter's care because the Defendant  is currently appealing the verdict based on Nebraska's $1.75 million (recently upped to $2.25 million) malpractice cap.
New legislation is looming.
Now, the damages cap debate has made it's way to Washington, D.C. with new legislation that was recently introduced and passed (18-17 vote) by the House Judiciary Committee. Sponsored by Republican Steve King, the bill proposes to limit damages sought by those who are insured under Medicare, Medicaid and veteran or military health plans. Even farther reaching, such a federal law could also affect those covered by the Affordable Healthcare Act as well as provide immunity to pharmaceutical companies in cases where patients are harmed by drugs that have FDA approval. The bill is called the "Protecting Access to Care Act" and it would effectively cap certain non-economic medical malpractice payouts at $250,000 nationwide.

Ultimately, would such a law usurp states' rights? Is this a proposal that, at its core, is unconstitutional? Will it help or hinder the level of care our health system is able to provide—or is it another misguided bit of legislation that protects providers and ultimately penalizes those who have already been harmed? For now the jury is still out.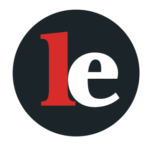 The Legal Examiner and our Affiliate Network strive to be the place you look to for news, context, and more, wherever your life intersects with the law.