Drowning is the leading cause of injury-related death among children between 1 and 4 years old. And it's the third leading cause of death among children. SafeKids.org
There are many dangers lurking in your home, particularly in the bathroom that you may not have thought of for the safety of your children and guests. Admittedly, it wasn't until my six-year-old son recently fell that I realized I needed to take bathroom safety more seriously and make some changes. Especially because we just moved and the bathroom was not as secure as the home we just left. Below are some safety tips to keep in mind when making the bathroom safe.
Bathtub & Toilet Safety
It takes less than 30 seconds for a child to drown. Children that are under the age of six should never be left unattended while in the tub. Don't leave two young kids alone and don't expect one child to be in charge for the other's safety.
The tub water should be drained immediately after every bath. Any buckets or standing water should also be emptied.
Check the temperature of the water and make sure it isn't too hot prior to putting the child in the water. Test the temperature of the water by using your elbow.
Try and keep the seat lid down and consider adding safety clip to the toilet, as there are instances where a child drowned in the toilet. The CPSC received reports of 16 children under age 5 who drowned in toilets between 1996 and 1999.
Preventing Slips & Falls
Children should sit in the tub at all times to avoid slipping. If the child is very young a bath seat should be used.
Bathroom rugs can pose a slip hazard when the floor is wet. Use non-skid or rubber-backed mats in front of the tub to keep from falling.
Any water should be cleaned up immediately to prevent a child or adult from slipping on the slippery floor before and after taking a bath or shower.
Preventing Accidents
All medicines should be stored up and out of reach, including prescription and non-prescription – even vitamins as they still pose a risk of illness.
All items should be kept out of reach from small hands including hair dryers, razors, electronics and the like. Cleaning products can be stored in the bathroom cabinet with a lock so they can't be accessed.
Pick a garbage pail that has a secure lid so small children can't access items in the trash that can pose a hazard or injury risk such as old razors or items that can be considered toxic.
Don't keep any electronics plugged in and all outlets should have a cover when they are not being used.
Lastly and most importantly, learn CPR — it can be a lifesaver when seconds count.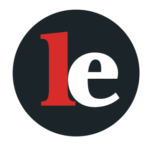 The Legal Examiner and our Affiliate Network strive to be the place you look to for news, context, and more, wherever your life intersects with the law.