Pennsylvania still allows the horrific method of killing domestic animals by gas chamber. State senator Andy Dinniman , sponsor of Senate Bill 1329, is trying to end animal-gassing and name sodium pentobarbital as the sole method of euthanasia allowed for dogs and cats.
While the bill's limitation to dogs and cats is troubling, the law in general would a positive step for Pennsylvania. Although the locations that still use decompression chambers or gassing are in the minority, any occurrence of this imposed suffering is a problem that needs to be addressed. Euthanasia is supposed to be a relatively pain-free way to end an animal's life, yet gassing can take up to 25 minutes to kill an animal. This is obviously not a 'humane' way to die. To subject an animal, who is likely suffering already, to this further suffering is a disgusting, unnecessary act.
Senate Bill 1329 would eliminate this method from use in humane societies and shelters. The bill, sponsored by Senator Dinniman, is called Daniel's Law, in honor of the Alabama beagle who survived a turn in the gas chamber. Daniel, an unwanted stray, was in a crowded Alabama pound that, like most similar facilities, needed to do a routine killing of animals to make room. Daniel and other dogs were thrown in the gas chamber, and when the time was up, Daniel was the only one still alive. His story made national news.
No animal should have to experience the kind of suffering that Daniel did. Therein lies a main criticism I have with the proposed bill – it ignores domestic animals that aren't dogs and cats. Other kinds of animals are in shelters where gassing may be practiced.
My other issue with the bill as written is the new Section 2(c), which allows an exception to the sodium-pentobarbitol-only rule for euthanasia in "extraordinary circumstances where a dog or cat under the care and control of an animal shelter or humane society organization poses an extreme risk or danger to a veterinarian or euthanasia technician performing euthanasia". In these circumstances, a vet or technician may use "any other humane substance" to euthanize the animal. What constitutes 'extraordinary circumstances'? What kind of situation could possibly occur that would necessitate immediate euthanasia by alternative means? This section doesn't make much realistic sense, and the imprecise language does not help.
Also, use of the word "humane" in animal law is always problematic, because what one person considers humane is far from it from another's perspective. The ambiguity in the word allows for too much flexibility and eventual detachment from a starting position. At least this bill requires that all other substances or procedures used by the facility "shall be publicly posted in the facility." That's a good start, if the public is able to discover the actual other methods used.
However, the important part of this bill is the attempt to prohibit use of gas chambers in this state. The bill will with any luck be passed soon. No one likes when PETA compares animal suffering to the Holocaust, myself included, but in this situation you really can't avoid the thought. To propel senators forward on it, contact members of the Senate Agriculture and Rural Affairs Committee and tell them to support Daniel's Law.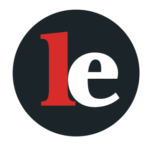 The Legal Examiner and our Affiliate Network strive to be the place you look to for news, context, and more, wherever your life intersects with the law.