Depakote, the proprietary name given to the drug divalproex sodium in the United States, is a prescription drug that was developed to treat seizures and episodes of mania for those with bipolar disorder.This drug is often prescribed  to treat epilepsy, bipolar disorders, and migraines. Overtime, however, Abbott Laboratories Inc. has experienced fierce criticism over allegations that the drug may cause a host of brain defects in babies born to mothers who took the drug while pregnant.
In a Danish study of 665,000 children who were monitored for 10 years, researchers found that mothers who took Depakote had a 4.42% chance of having a child with autism. This is significantly higher compared to the 1.02% chance in mothers who did not take the drug. Scientists believe that because Depakote impacts the early development of the nervous system, infants exposed to this drug in utero are at risk of brain injury while in the womb, which increases their risk of autism.
The FDA has released warnings regarding the link between Depakote and birth injuries, which include:
Spina bifida and other spinal defects
Brain defects
Malformation of face or skull
Malformation of cardiovascular system
In 2013, the Food and Drug Administration (FDA) issued a public safety communication regarding Depakote and other valproate drugs. The FDA warned that because valproate drugs were associated with lower IQs in children, pregnant women shouldn't take these medications for the prevention of migraines. In addition, the FDA advises that pregnant women who are being treated for epilepsy or manic episodes associated with bipolar disorder should only take valproate drugs in instances in which the benefits of the drugs outweigh the risks of birth defects.
There is also some medical evidence linking Depakote and other valproic acid drugs to other types of birth defects. In a study published in the New England Journal of Medicine, researchers studied women who had taken valproic acid drugs during their first trimester of pregnancy and compared them to women who hadn't taken the drugs. According to the researchers' findings, women who had taken a valproic acid drug in early pregnancy may have more than a 12 times increased rate of giving birth to a child with spina bifida compared to women who hadn't taken the drug. The study also found increased risks for cleft palate, craniosynostosis or abnormal skull development, atrial septal defect (heart defect), polydactyly (extra finger or toe), and hypospadias (penis abnormality).
A federal jury in June of 2017  awarded $15 million to a 10-year-old boy whose mother blamed his birth defect on AbbVie Inc's (ABBV.N) bipolar disorder drug Depakote that she took while pregnant, in the latest trial among hundreds of lawsuits over the product. http://www.reuters.com/article/us-abbvie-lawsuit-idUSKBN1902LK
A birth defect or other severe side-effect can create a significant burden on you and your loved ones, but you don't have to go through this difficult time alone. To learn more about Depakote side-effects and your legal options please contact Jamie Sheller Esq. for a free consultation at 1 800 883 2299.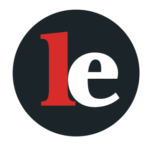 The Legal Examiner and our Affiliate Network strive to be the place you look to for news, context, and more, wherever your life intersects with the law.