A diagnosis of diabetes means that your body is having problems making and/or using the insulin you are producing. As anyone who has been diagnosed with diabetes knows, the first goal of diabetes treatment is to lower your blood glucose levels. So how do you accomplish this? Well that question is not always easily answered. Sometimes doctors start by asking the patient to carefully watch their diet and increase their activity level. However, if that does not succeed, the doctor may prescribe a medication to aide your body in increasing insulin sensitivity. A majority of those prescriptions are for Actos. But now diabetes patients are shaking their heads as news broke that studies have found Actos increases your risk of bladder cancer. So the question now becomes, what should a patient taking Actos do?
The answer to that question is a personal one. Actos is still on the market, albeit with a stronger warning. However, as many of us know, just because a medication is on the market does not mean it is safe. Both France and Germany have taken strong action against Actos and pulled the prescription off the market. The study referenced by the FDA showed a 40% increased risk to patients who had taken Actos for longer than 12 months and the incidence of bladder cancer continued to increase as the patients' duration of use increased. The results are significant and should not be taken lightly.
The Food and Drug Administration (FDA) has suggested that you should "tell your doctor right away if you have any of the following symptoms of bladder cancer: blood or red color in urine; urgent need to urinate or pain while urinating; pain in back or lower abdomen." While this is obviously good advice, I would suggest taking a more proactive approach. If you are taking Actos and concerned about the increased risk of bladder cancer then talk to your doctor immediately. Ask your doctor about alternative treatment options for your diabetes. There are other prescriptions available to treat diabetes and depending on your particular medical condition, your doctor will likely be able to take you off Actos if you so desire. Also, continue to be aware. If you experience any unusual symptoms, including but not limited to the ones listed by the FDA, seek immediate medical attention.
In the constant rush to the market by Pharmaceutical Companies, safety concerns are often overlooked and under-appreciated. Patient safety should always be a top priority. Unfortunately, the duty often falls on the patient to be proactive and discuss these risks and concerns with their doctors. Don't take a "wait and see" approach as it seems the FDA and pharmaceutical companies may be. If you concerned, voice those concerns to your doctor. Make your voice heard.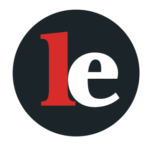 The Legal Examiner and our Affiliate Network strive to be the place you look to for news, context, and more, wherever your life intersects with the law.