The FDA warns of increased bladder cancer risk associated with the use of the diabetes drug Actos (pioglitazone).
This warning comes after a review of data from a five-year interim analysis of an ongoing study of Actos by the manufacturer, Takeda Pharmaceutical Co.
The results show that although there was no increased risk of bladder cancer among Actos users overall, there was an increased risk of bladder cancer amongst those who had used the drug the longest. There was also a greater risk of bladder cancer among Actos users who had been exposed to the highest cumulative dose of the drug.
Prior to the FDA warning – several European Markets, France and Germany, suspended the use of Actos, citing concerns over an increased risk of patients developing bladder cancer.
Takeda's Type2 Diabetes drug, Actos, grew in popularity after use of Avandia; GlaxoSmith Kline's controversial drug was severely restricted in the US because of concerns of an increased risk of heart attack and heart failure last fall. Takeda had profits from sales of Actos in the U.S of over $3 billion in 2009 and just under $3 billion in 2010.
Given the publicity over the health risks of the two most popular anti-diabetic drugs, it leaves diabetics in a difficult position. Is there a drug that is worth the risk?
If you are a diabetic, it is imperative that the focus remain on your health – although the bad news can seem overwhelming, we believe that it is important to provide you with full information so that you can make informed health decisions. Unfortunately, that information has historically not been available with respect to Avandia and Actos. At this point, it is advisable that you discuss these risks with your physician to determine the best treatment option for you.
If you already have bladder cancer, and you suspect it may be the result of taking Actos, it may also be time to talk to an attorney as well.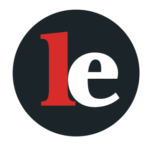 The Legal Examiner and our Affiliate Network strive to be the place you look to for news, context, and more, wherever your life intersects with the law.