Okay, I admit, Disney World is the happiest place on earth. I have never been to Disneyland but I'm sure it is no different. It's easy to forget how much you paid to get there, that you are surrounded by the beating sun, screaming children, and long lines because the customer service is that good – because your kids are that happy – because the photos and memories you create are that awesome.
Most people I talk to rave about their family vacations in Disney World and Disneyland. But recently, Disney World and Disneyland have been in the news for reasons we would rather not hear about. This week, a small explosion was reported in a trash can in Mickey's Toontown in Disneyland in California. One witness reported the noise sounding similar to a gunshot but louder. Although Disneyland later downplayed the event, Toontown was, of course, evacuated as a safety precaution. The Orange County Sheriff's Department also sent a bomb squad to the scene. It was later determined that a park employee placed a dry ice bomb in the trash can. The employee reportedly sells soda at the park. He placed dry ice in a soda bottle and placed it in the trash can to explode. He has since been arrested and being held on $1 million bail. Thankfully, no one was injured in the blast. But I have to ask, what is wrong with people? This is especially scary to know it was a park employee because Disney is known for being very thorough in its employee screening process. For someone like this to slip through the cracks is frightening. It is just another example of how difficult the hiring process has become. Had someone been hurt, surely a claim would have been made against the park for negligence but also for negligent hiring. Had the park known that this employee was unstable or worse, had acted in a similar fashion before, a claim of negligent retention and/or negligent supervision could also be brought. We don't know the specifics of this particular scenario but it raises a question – should people hired to work at public places, such as an amusement park, be required to undergo drug screening, a criminal background check, and perhaps also a psychological examination?
A separate news story aired regarding Disney World this week – one just as troubling but in a different way. It has been reported that wealthy park goers are hiring or paying disabled individuals to avoid the lines at Disney World. The New York Post first reported that wealthy Manhattan were hiring a disabled tour guide – paying the guide $130 per hour – to help their kids jump in line at the Disney World rides. What? Disney World allows each disabled visitor – a visitor in a wheelchair or scooter – to take up to other guests to a more convenience entrance. Once of the sources revealed that she hired a disabled tour guide to take her family through Disney World with a handicapped sign on his scooter. At each ride, the family was taken to the front of the line. It's difficult to fault Disney World for having a policy that allows disabled to enjoy rides with their family and friends. But if this story is true, things will have to change. Unfortunately, these selfish individuals who are using the system may end up punishing the disabled community in the long run.
In March, yet another incident at Disney World occurred – this one more tragic. A young boy, 13 years old, had traveled from Missouri with his family to Walt Disney World. They were staying at the Pop Century Resort at the time. He was reported jumping around and playing in the pool when, at some point, his friends and family realized he hadn't been seen for a few minutes. At that time, they found him at the bottom of the 4-foot pool. The boy's father and an onlooker administered CPR until EMS arrived. The young Missouri boy later died as a result of the drowning. Recent details reveal that the drowning occurred around 9:30 pm, when lifeguards are not on duty at the pool. A sign is posted at the Disney World resort pool indicating visitors should swim at their own risk. Is Disney World liable for this tragedy? People will certainly ask where the lifeguards were. You would think that with an operation as big as Disney World and with as much as visitors pay to enjoy the park and the resorts, that a full time lifeguard would be a minor expense. If a lifeguard had been on duty that day, would this have happened? These are difficult questions but ones that Disney World will have to answer in the coming months.
I recently posted about the importance of pool safety with children. Drowning is one of the leading causes of death of children. Read more about pool safety here.
Lindsay Rakers is an Illinois and Missouri trial attorney focusing 100% of her practice representing the injured and their loved ones.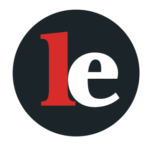 The Legal Examiner and our Affiliate Network strive to be the place you look to for news, context, and more, wherever your life intersects with the law.