As parents, attorneys, employers and co-workers, we have a responsibility to set an example for distraction-free driving and to obey laws prohibiting distracted driving.
Distracted driving has been called a "nationwide epidemic" by former U.S. Department of Transportation (DOT) Secretary Ray La Hood. Despite national, state and local legislative, enforcement and educational efforts, distracted driving crashes persist with no sign of slowing. Texting while driving is illegal in more than 40 states, and about 14 states have laws limiting cell phone use to "hands-free."
Attorneys, like other professionals, are very busy and are enamored with instant communication and how productive we can be with texting, calling, e-mailing and accessing the internet from portable devices such as cell phones. Our cars can often be extensions of our offices. Despite laws against texting while driving and other forms of distracted driving that likely qualify as careless driving, many attorneys still drive distracted.
As lawyers, parents and leaders in our communities, we have an obligation to drive safely, minimize distractions, and set an example for others to follow. As employers, we may require our staff to be on-call 24-7. We may have provided cell phones to our staff precisely so they can respond immediately, even when they are driving. We may be encouraging distracted driving by our staff in order to accommodate our business demands.
Today, drunk driving is not socially acceptable. One day, with the leadership of attorneys, distracted driving will also not be socially acceptable. But it will be necessary for attorneys and other professionals to commit to being models for safe non-distracted driving for our employees, families and communities.
Law firms setting the example for safe driving with cell phone policies
Given the increased awareness of distracted driving and the numbers of crashes, injuries and deaths attributable to distracted driving, it is incumbent upon employers to consider adopting a cell phone policy for employees.
I am pleased to report that my law firm, Anapol Schwartz, has adopted a cell phone policy that goes beyond what our state law requires, and as such, will help keep our employees safe. We are also encouraging our employees to adopt similar policies at home and to discuss safe, distraction-free driving with their families.
The following is the Anapol Schwartz Safe Driving Policy adopted in 2012:
I will be a safer driver by:
Driving without texting
Driving without using any hand-held device of any kind
Reducing, with the goal of eliminating, all/most cell phone use including hands-free or Bluetooth
Letting calls go to voicemail when driving and safely pulling over to retrieve messages and make calls
Ending phone calls/texting once I learn that the recipient is driving
Reducing or eliminating other distractions while driving, including eating, reading, programming the GPS (while moving), personal grooming, and other activities that take my mind and eyes off the task of driving
Being a good role model for co-workers, friends and family by driving in a non-distracted manner
I will encourage my drivers and co-workers to drive safer by:
Waiting until they have stopped driving before trying to contact them
Being patient and not expecting immediate responses to calls or texts, recognizing that they may be driving
Working together to implement a plan for acceptable response time when they will be driving
Sharing responsibility with my driver for arriving safely and offering solutions when my driver attempts to drive distracted
A distracted driving policy for businesses to consider can be downloaded at:
http://www.anapolschwartz.com/safe-driving-policy.pdf
A Family Safe Driving Agreement can be downloaded at:
http://enddd.org/simple-steps-we-can-take-for-safer-driving/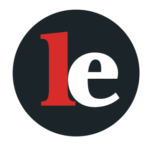 The Legal Examiner and our Affiliate Network strive to be the place you look to for news, context, and more, wherever your life intersects with the law.